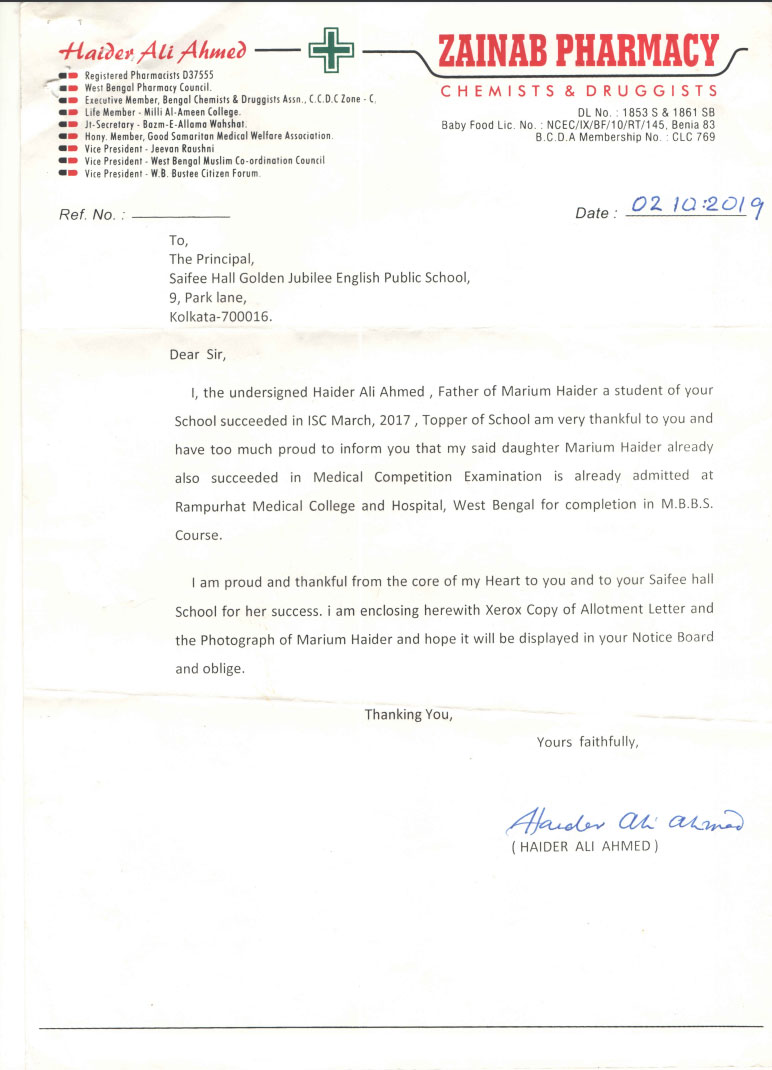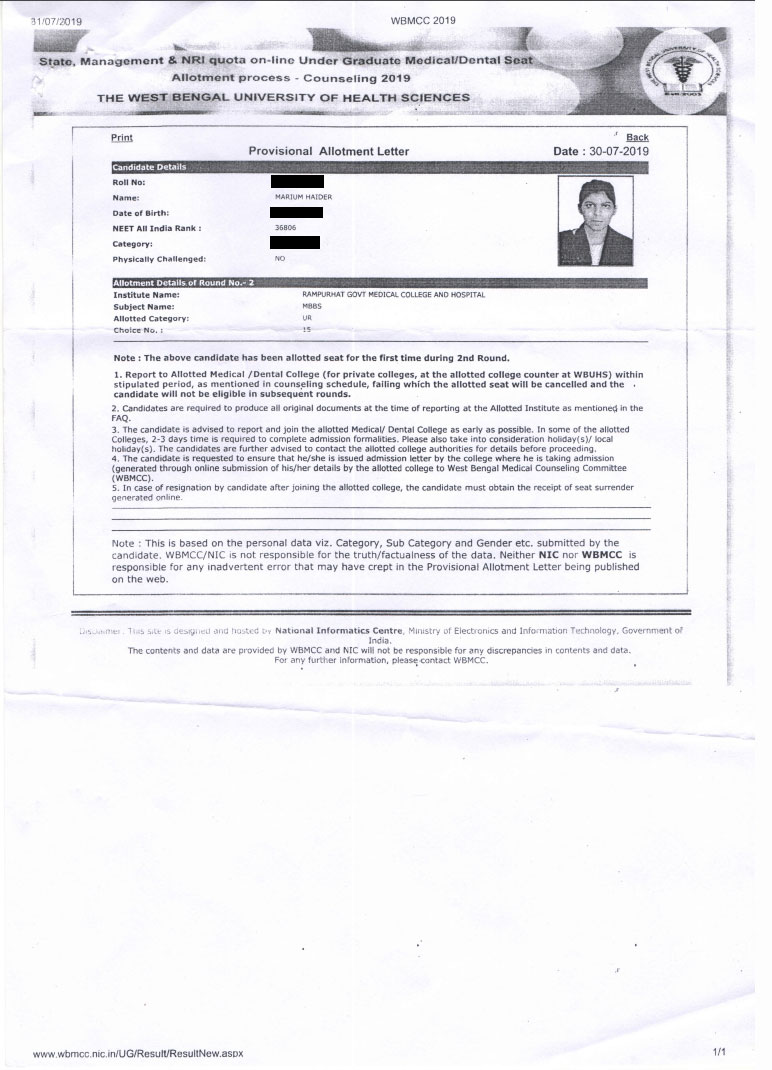 Marium Haider On Her Way To Becoming A Doctor
18 Oct 2019
We are very happy to announce that our ex-student and school topper, Marium Haider, has successfully given her Medical Competition Examination and obtained admission to Rampurhat Medical College and Hospital, West Bengal. She is now on her way to becoming a doctor.
Attached is a letter from Marium's father expressing his appreciation for the school and it's role in Marium's success. The School thanks Marium's father for the same.
We wish Marium all the success in life.