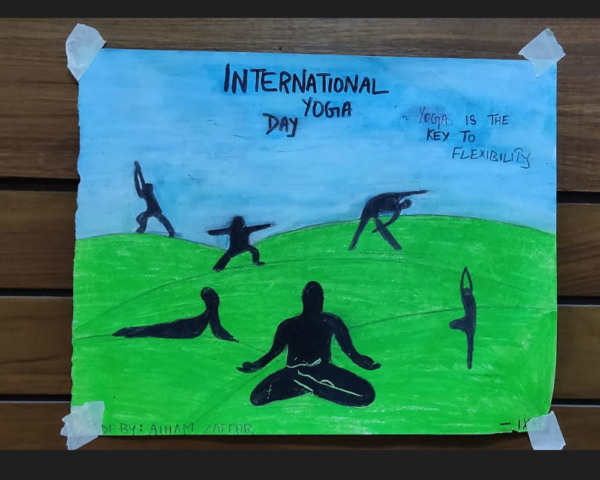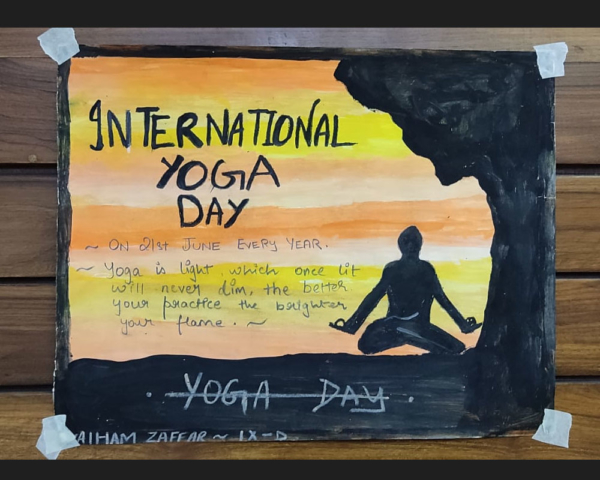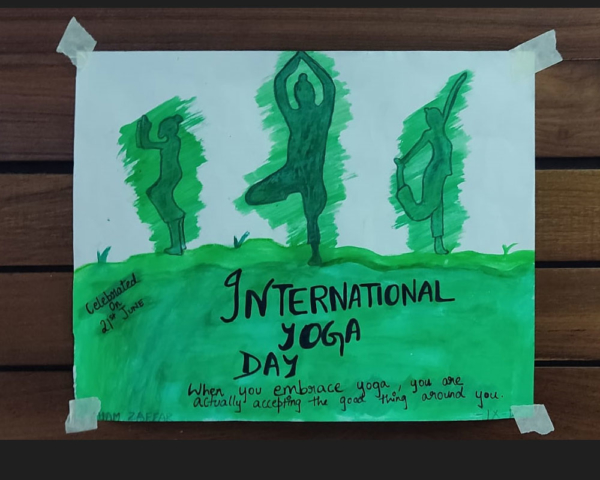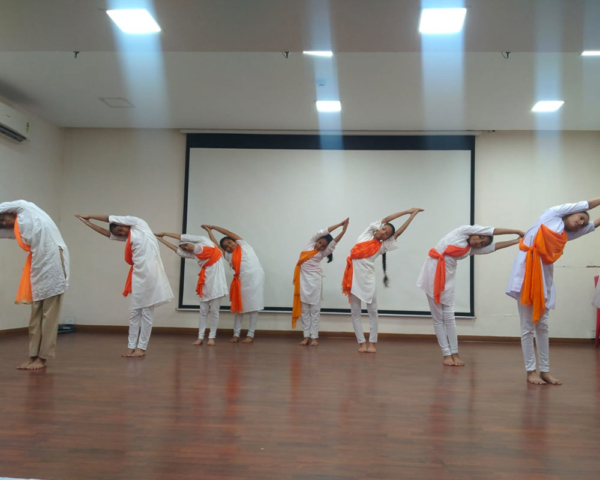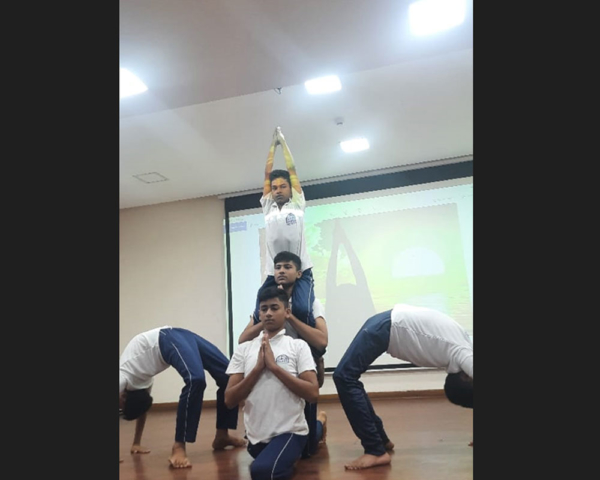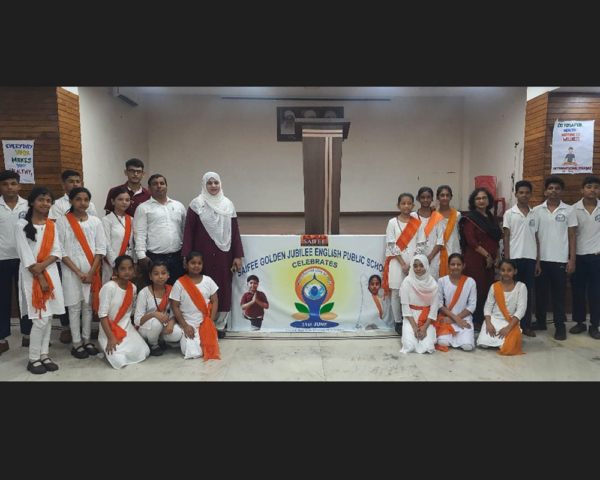 Yoga Day 2022
International Yoga Day was celebrated in the school on Tuesday 21 June 2022.
Students enthusiastically participated after a gap of two years and shared the importance of yoga with fellow students.
Many students had also prepared artwork depicting yoga poses and the benefits of yoga.
This year's theme was "Yoga for Humanity".