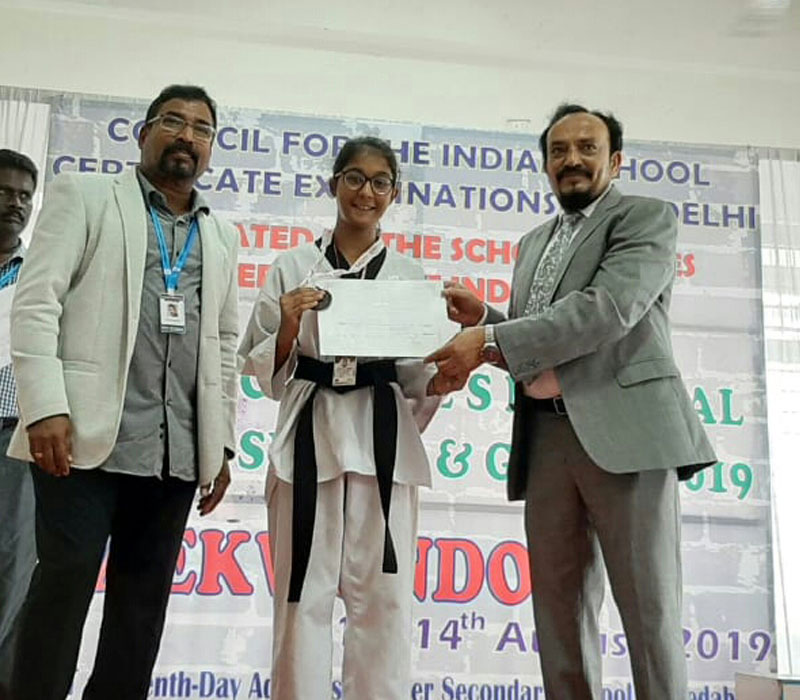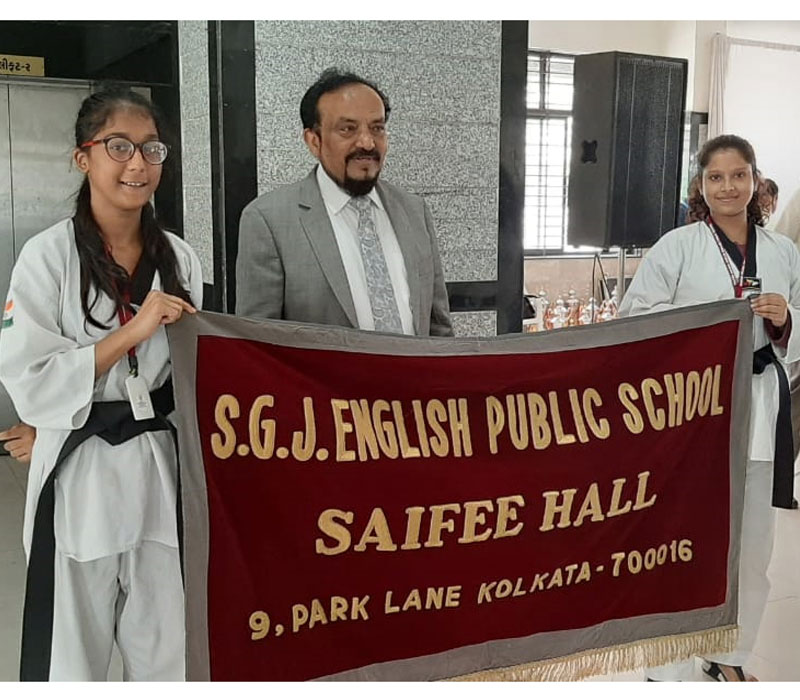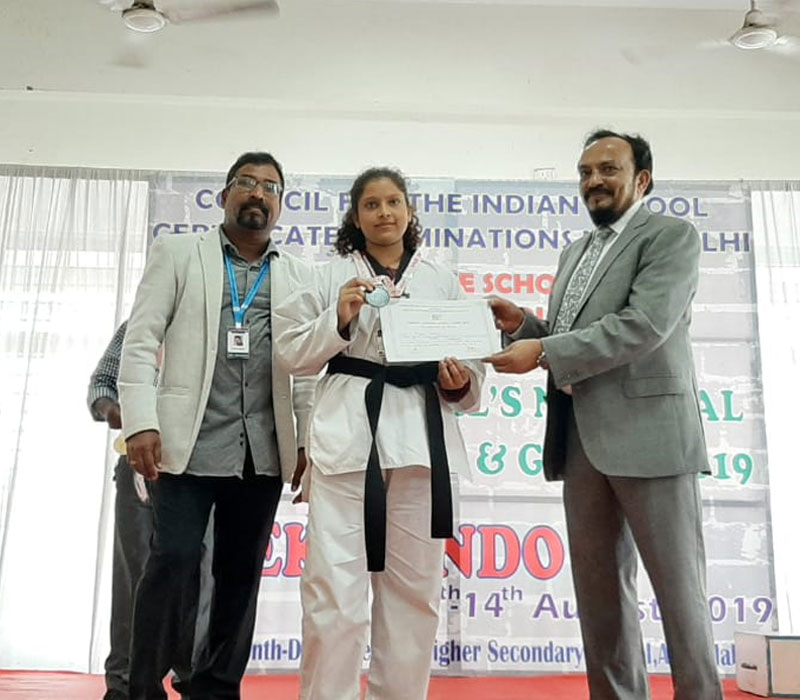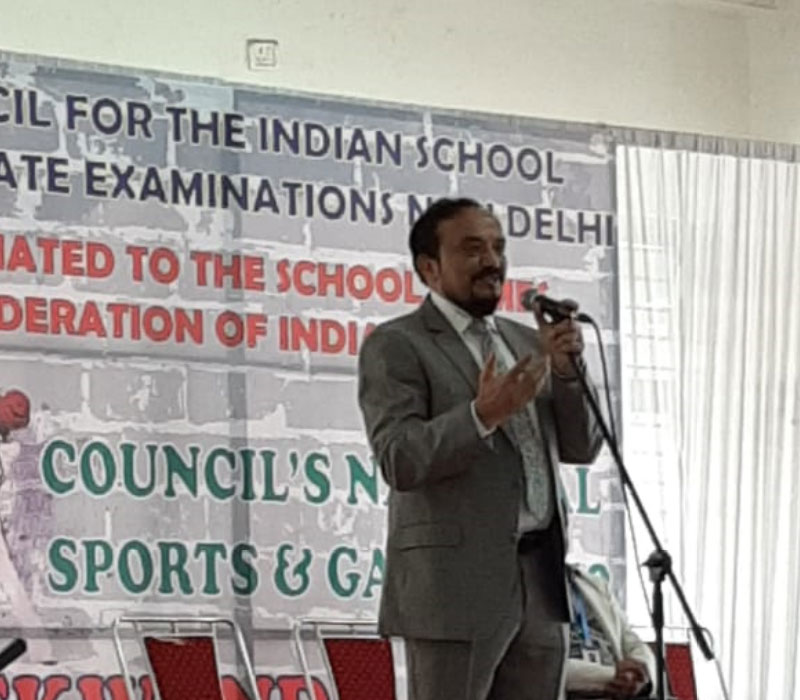 Council Games 2019 (Taekwondo – National Round)
14 Aug 2019
Saifee Golden Jubilee School participated in the national round of the Taekwondo tournament of the CISCE Council Games in Ahmedabad earlier this month. The school represented West Bengal and the North-Eastern states in the games.
We are proud to announce that our students, Tanzeela Ahmed (Class 9 F) and Rafiya Rahman (Class 10 D), received Bronze medals.
Both were awarded their medals and certificates by Dr G Immanuel, the Chairman of the Board.
The School congratulates both, Tanzeela and Rafiya, on their achievement and appreciates the hard work put in by their teachers – Mrs Sukanya Mukherjee and Mr Asad Ahmad.