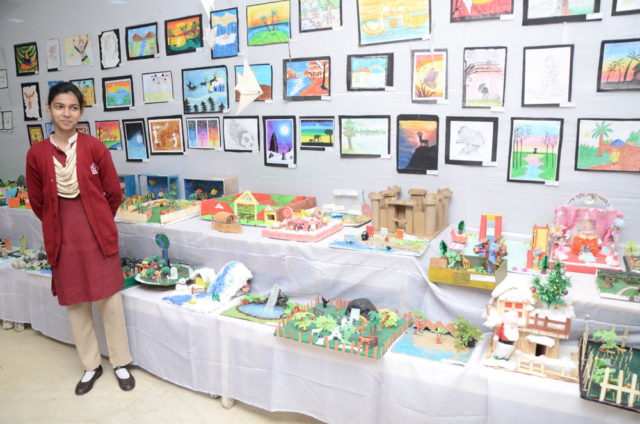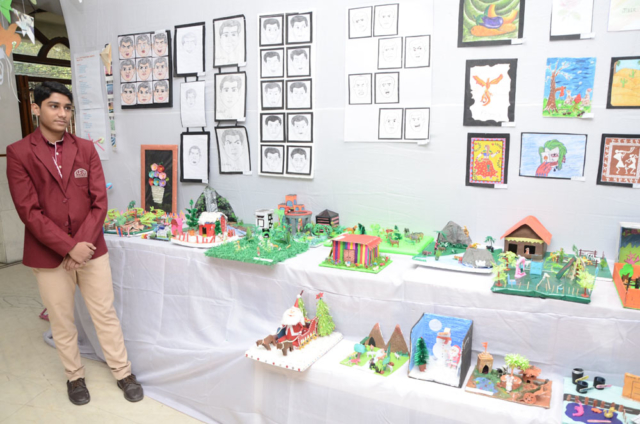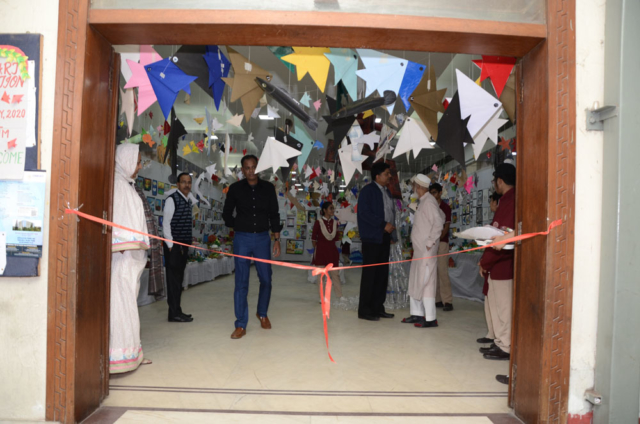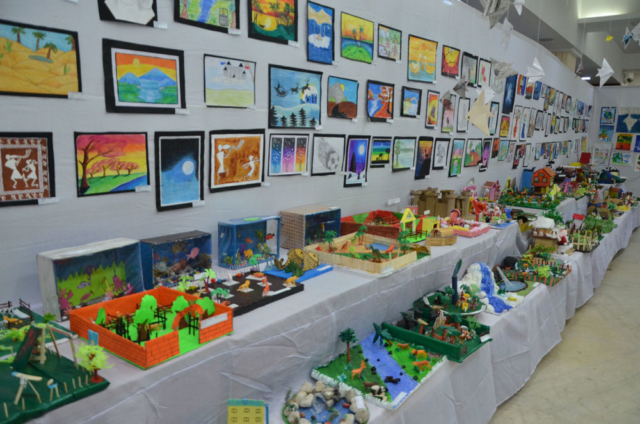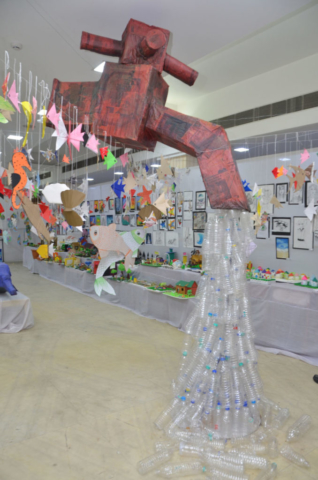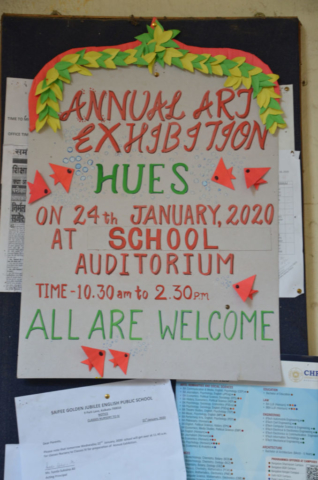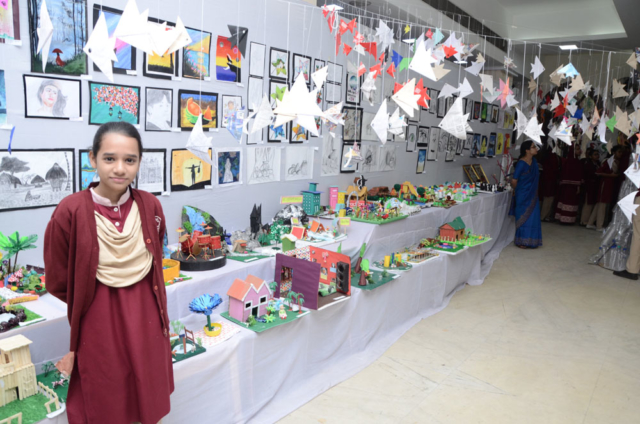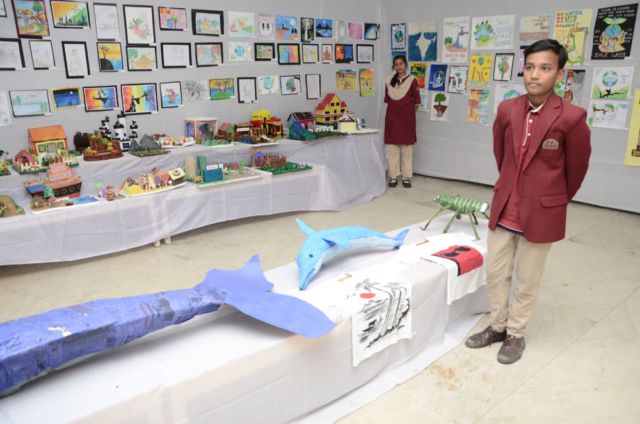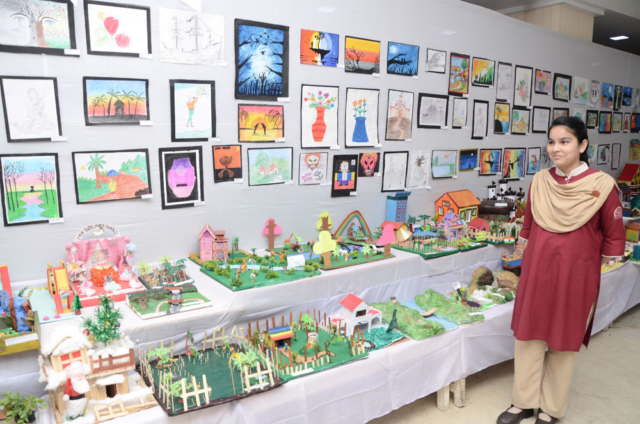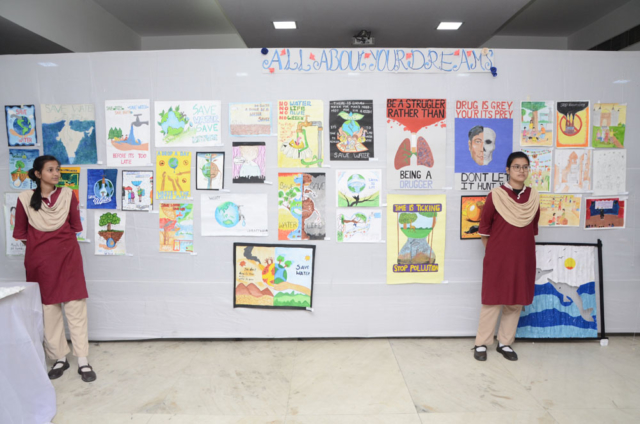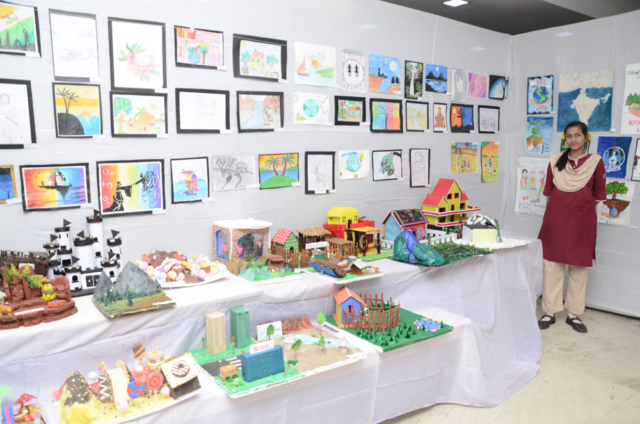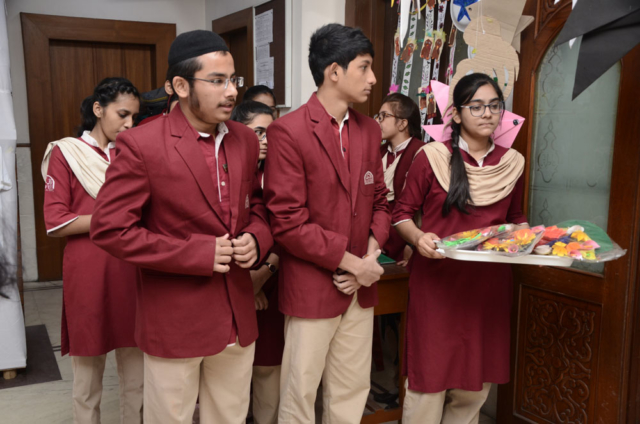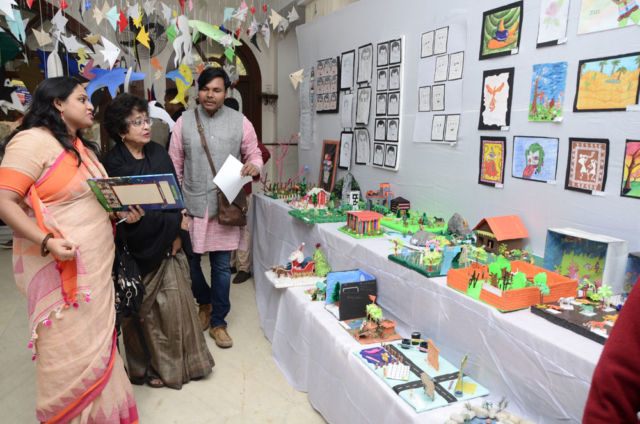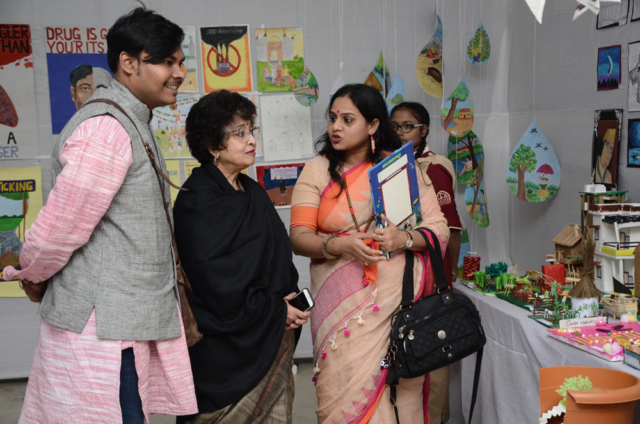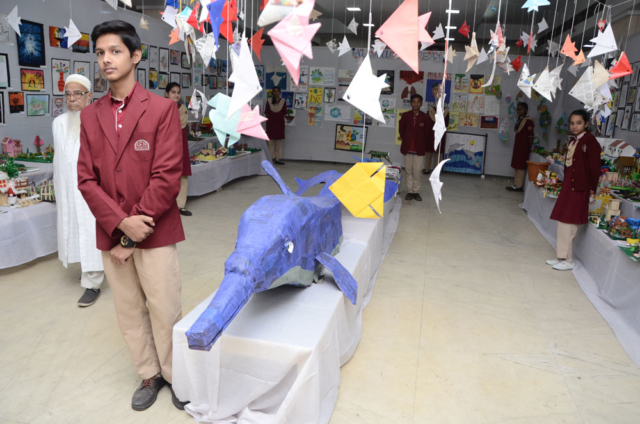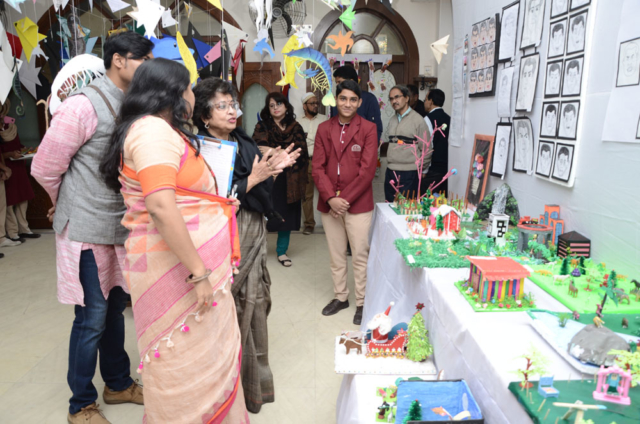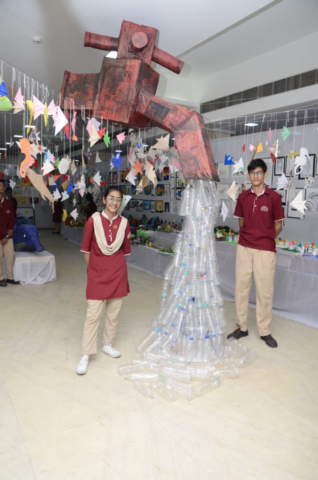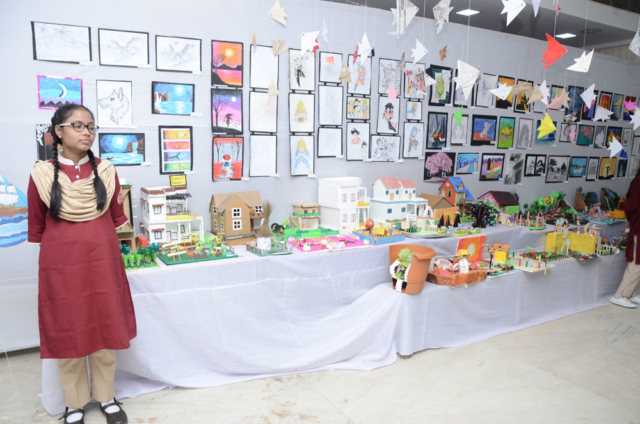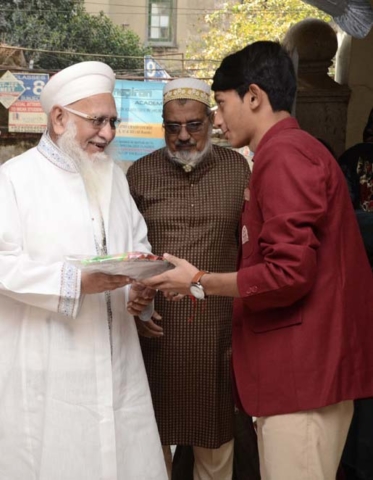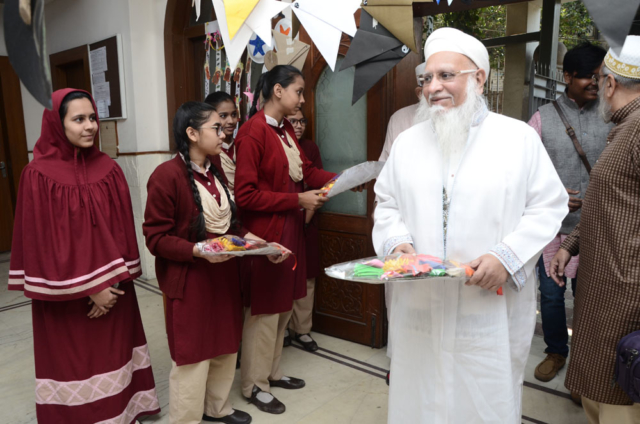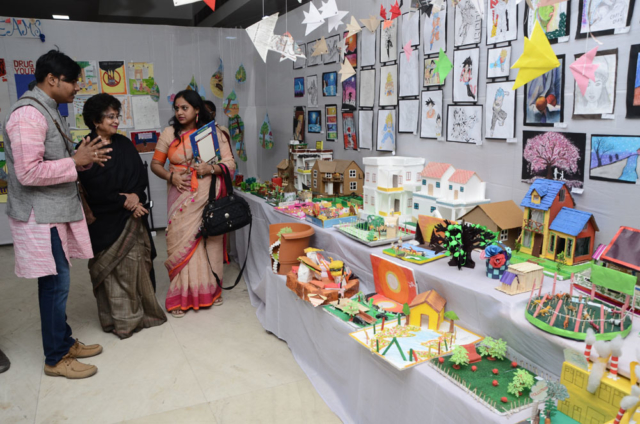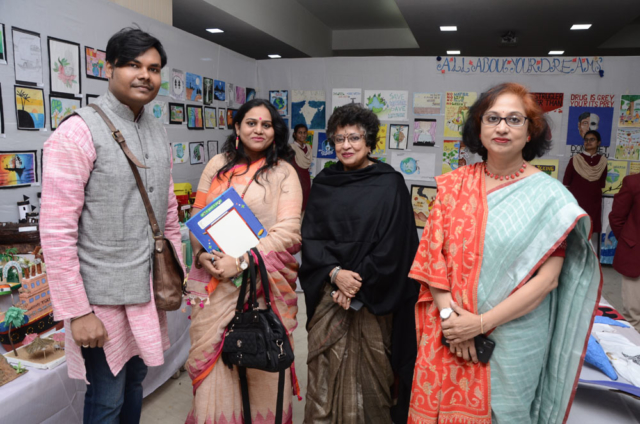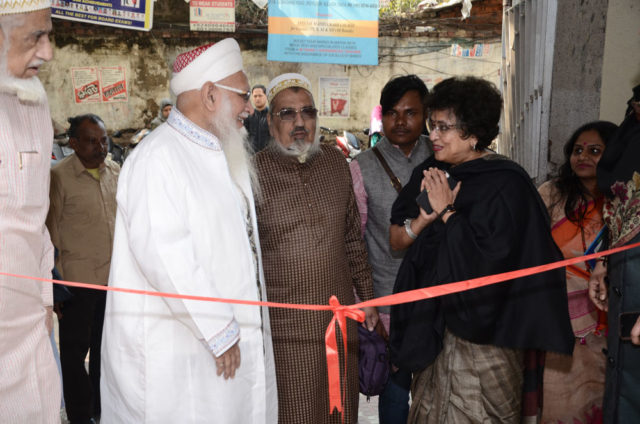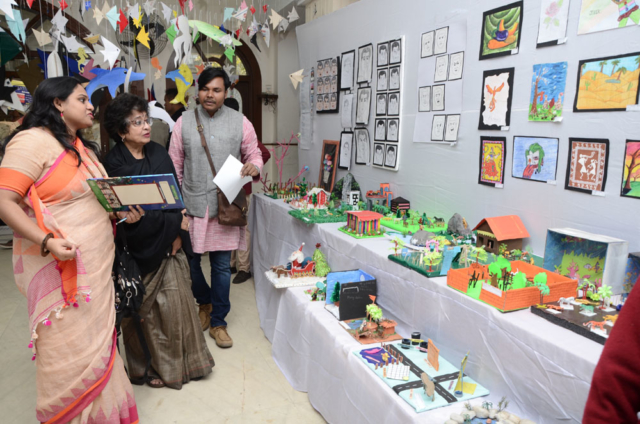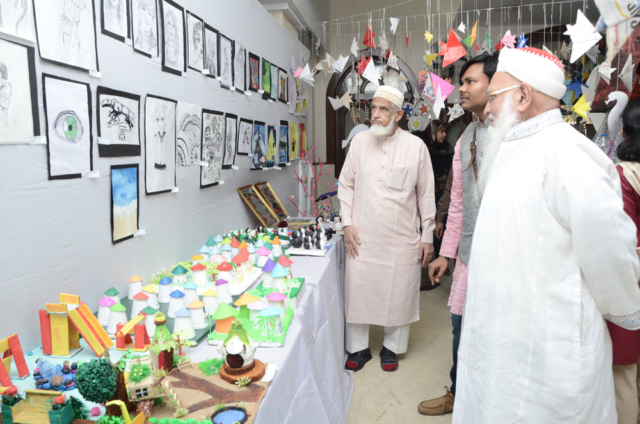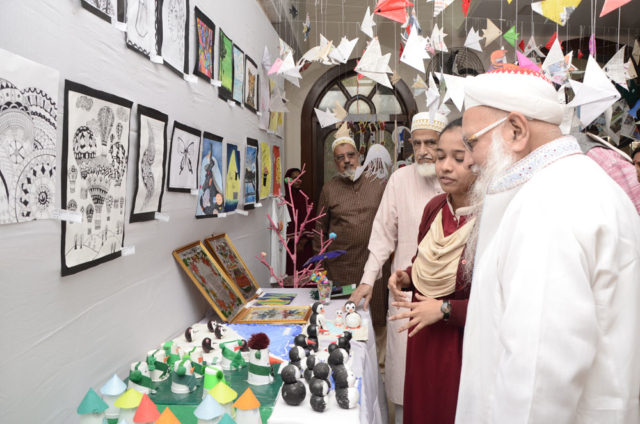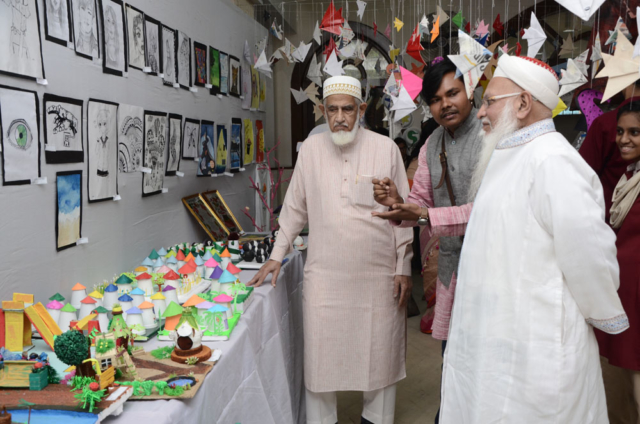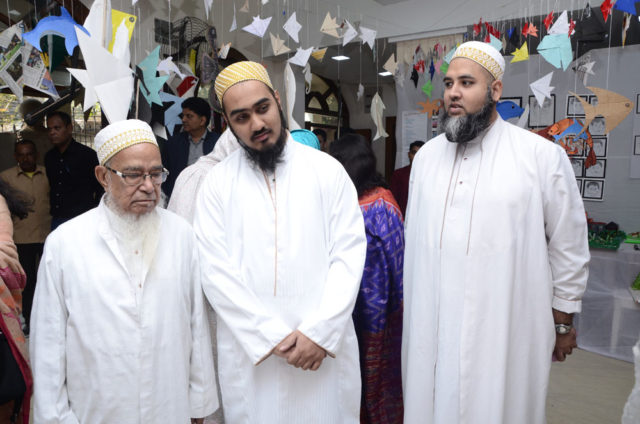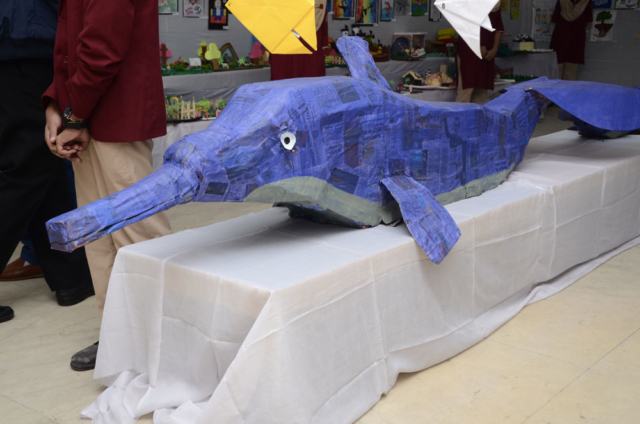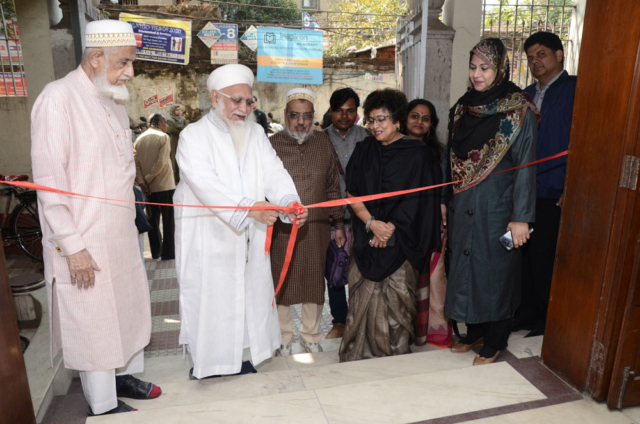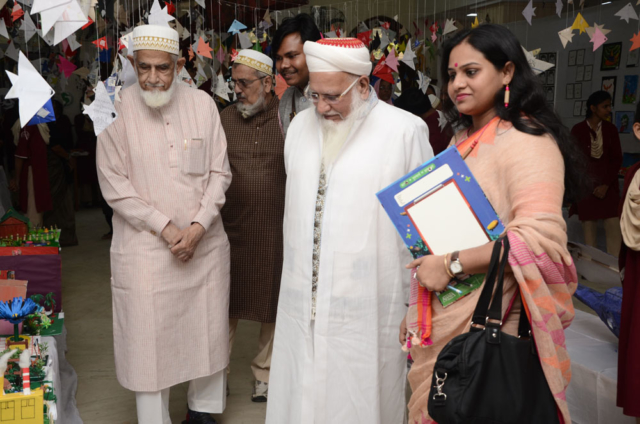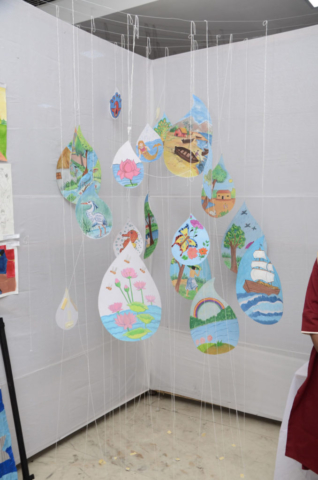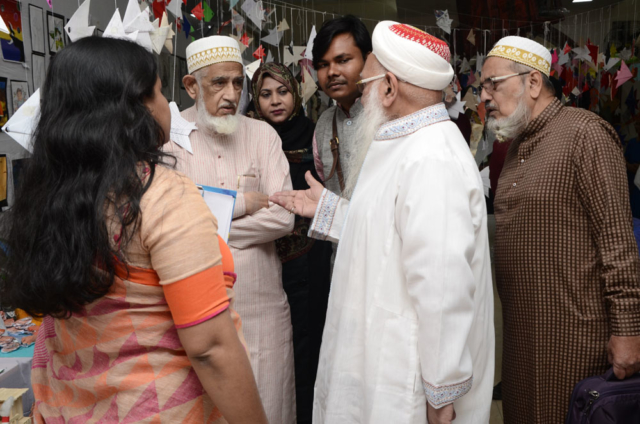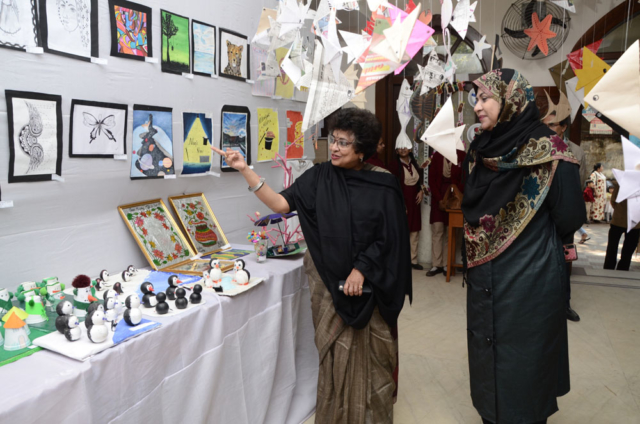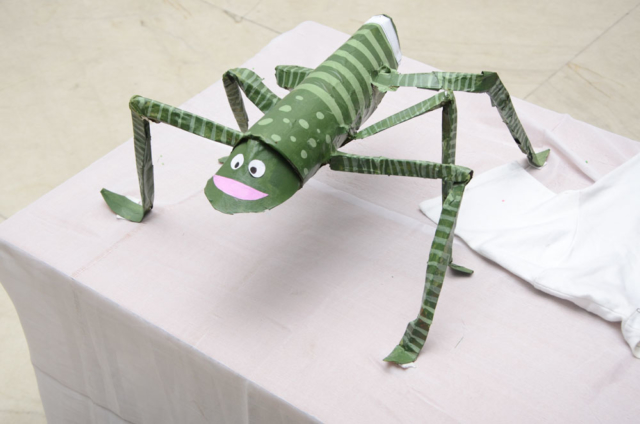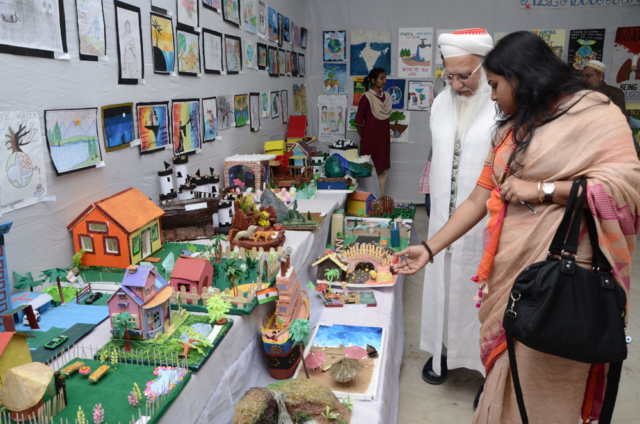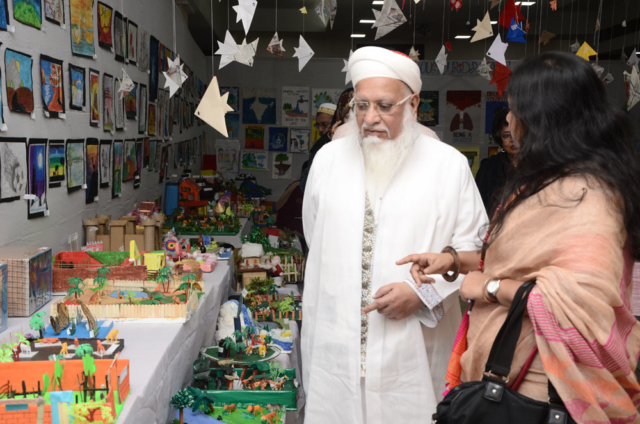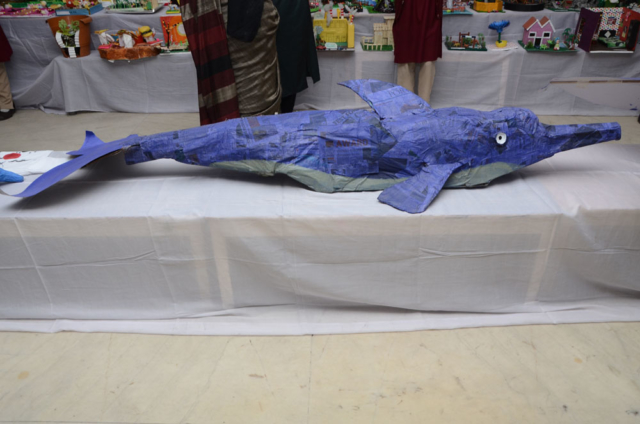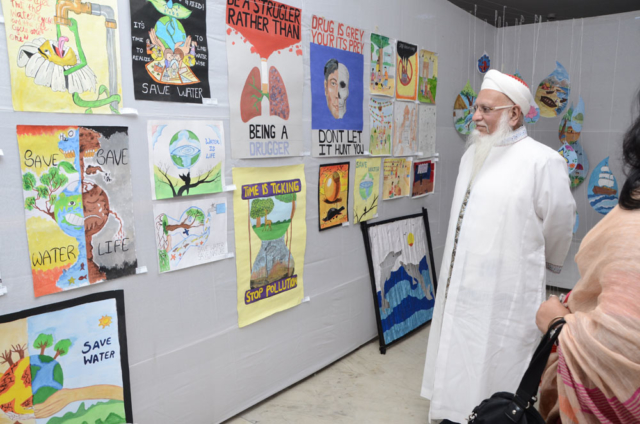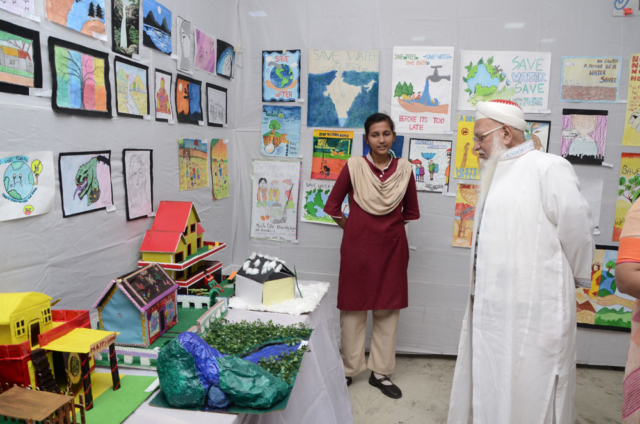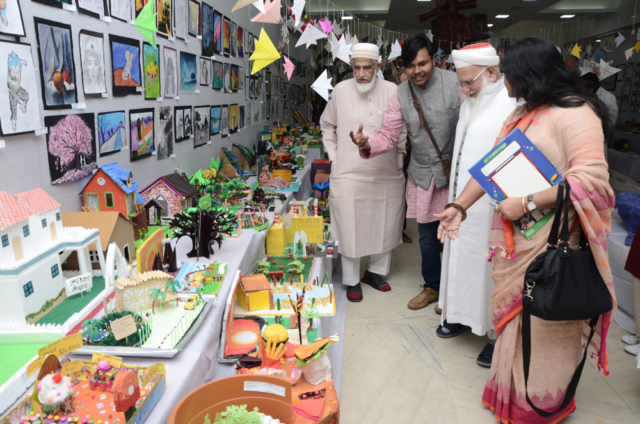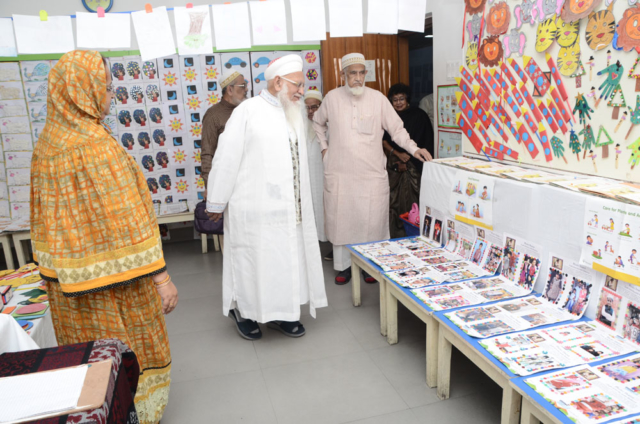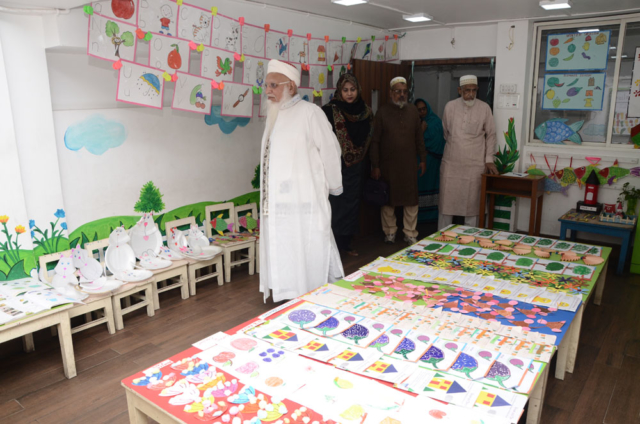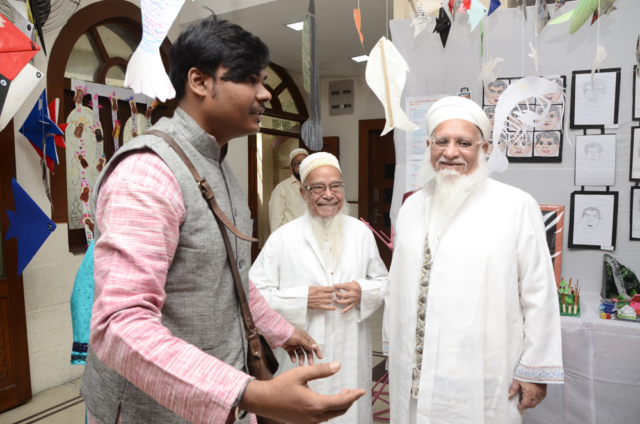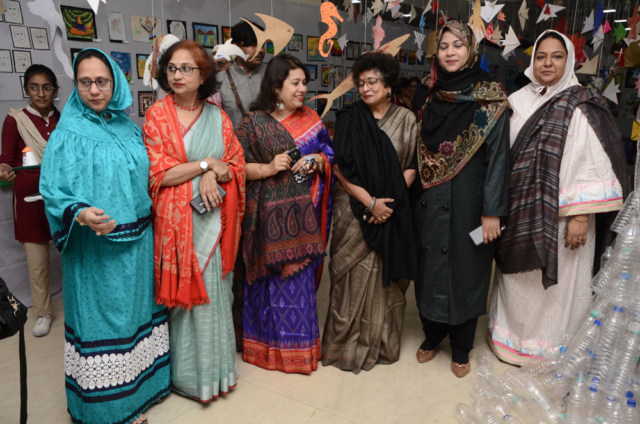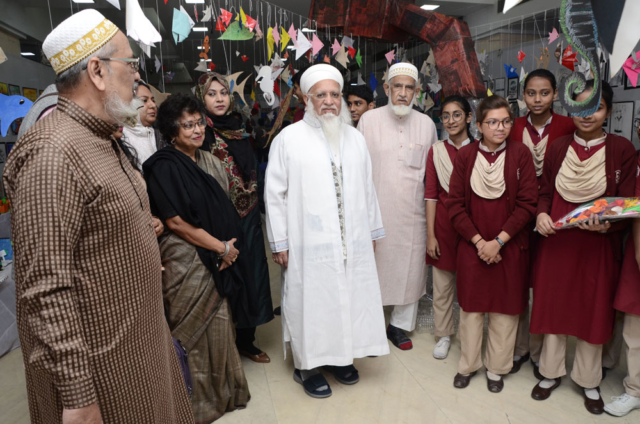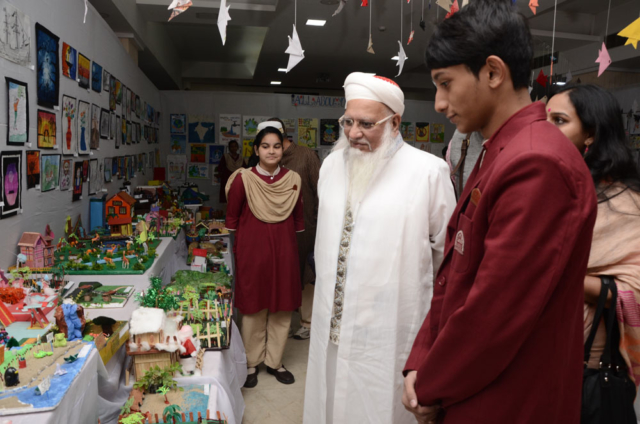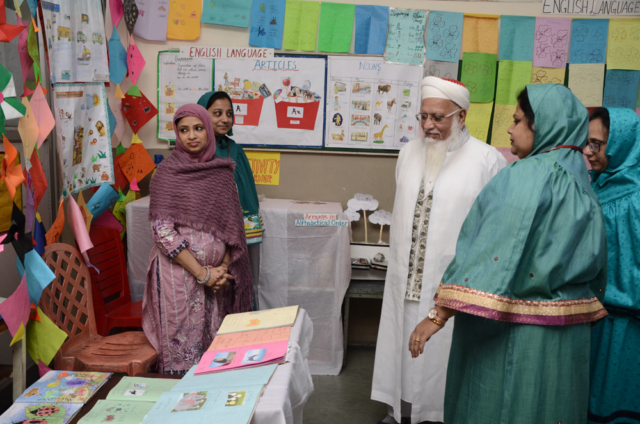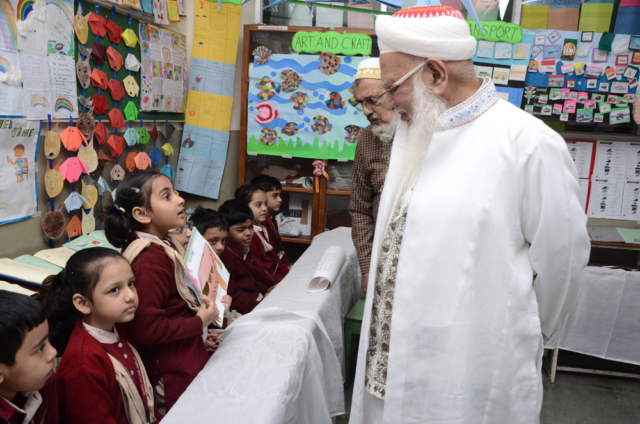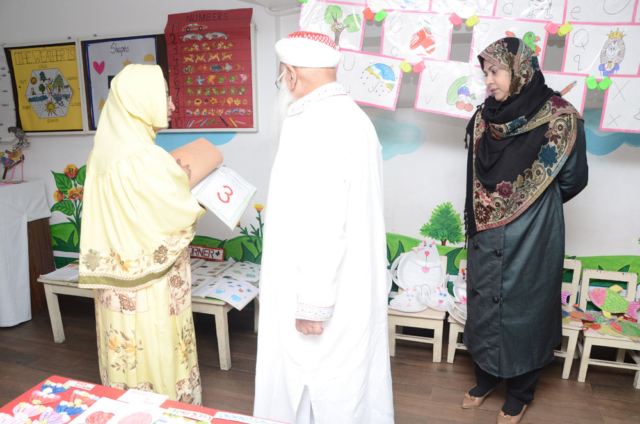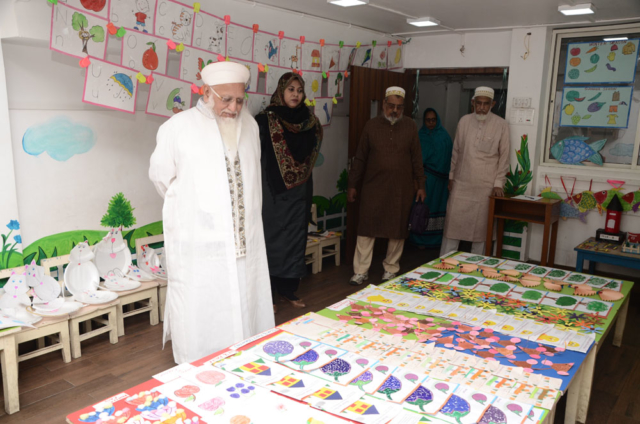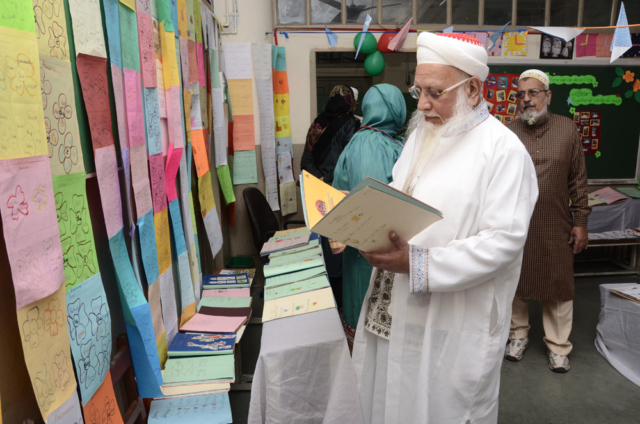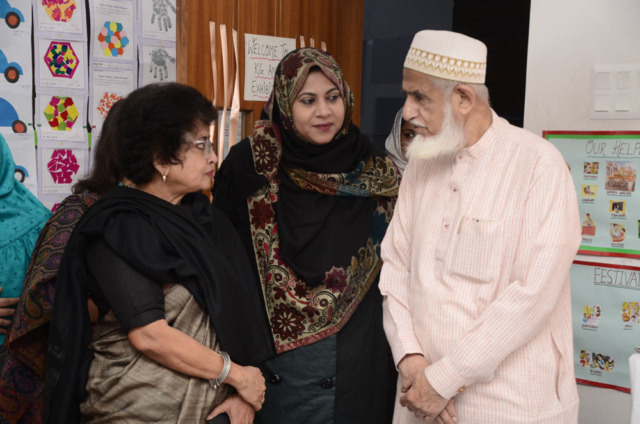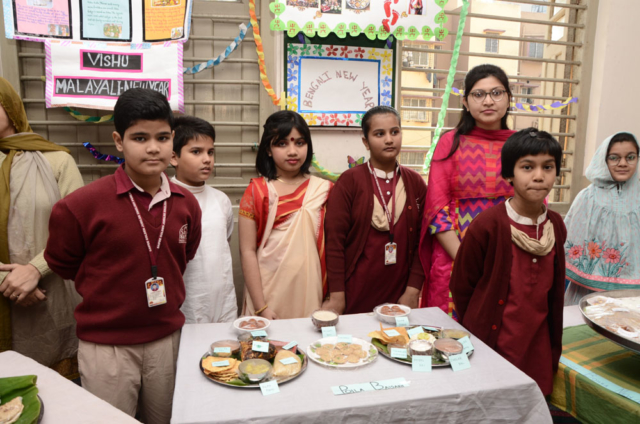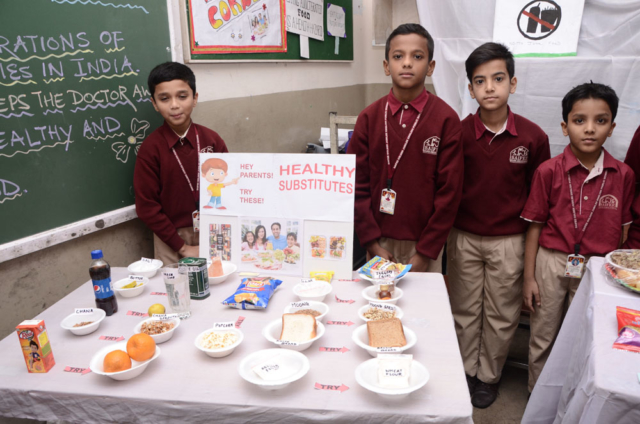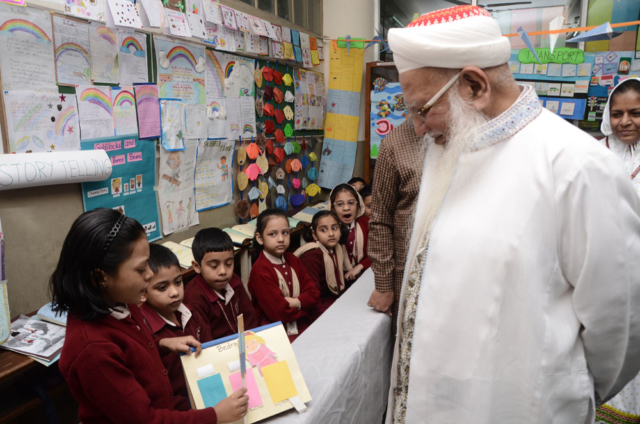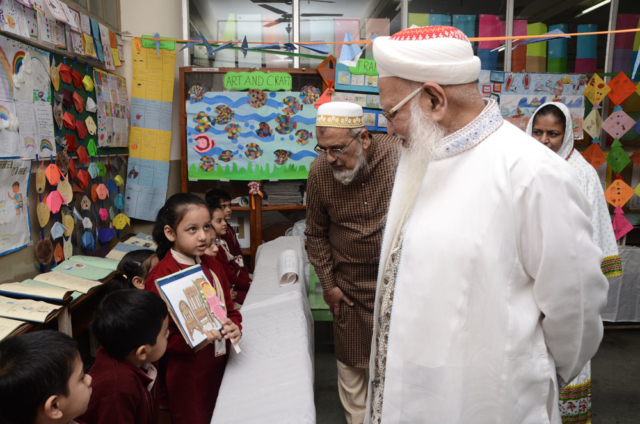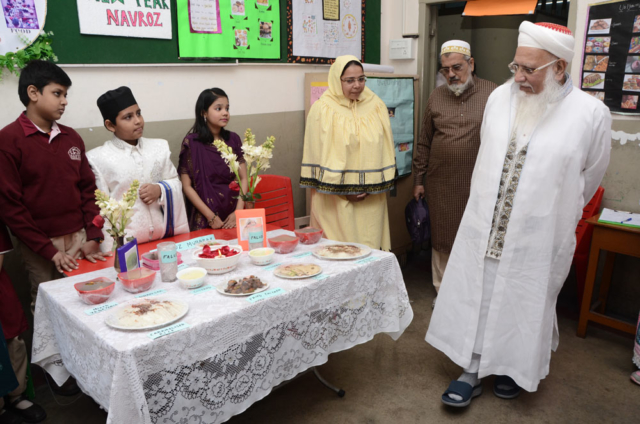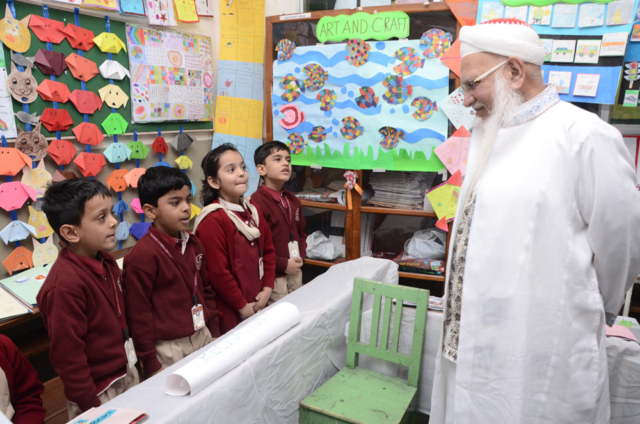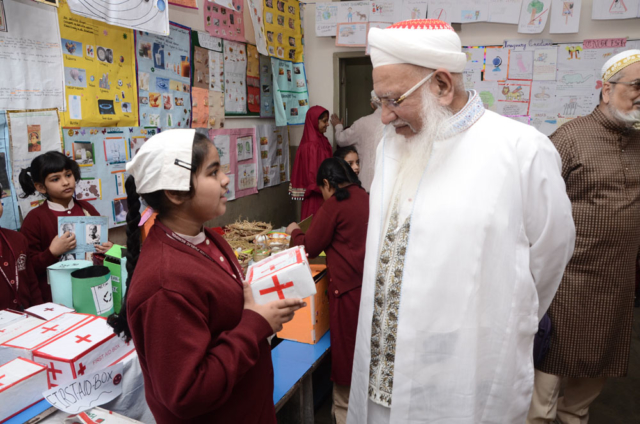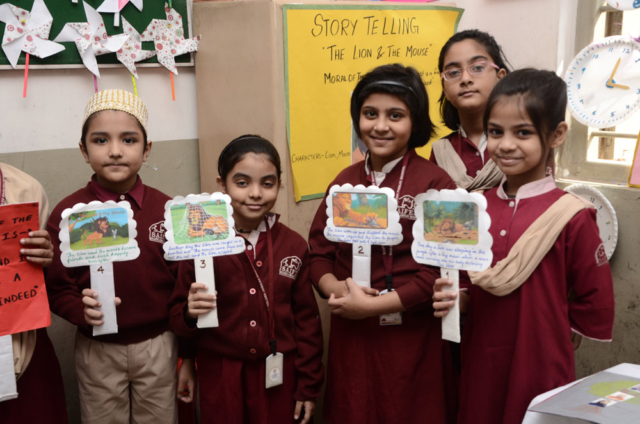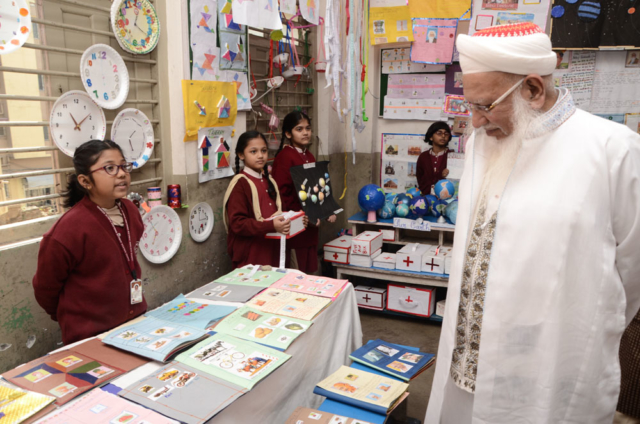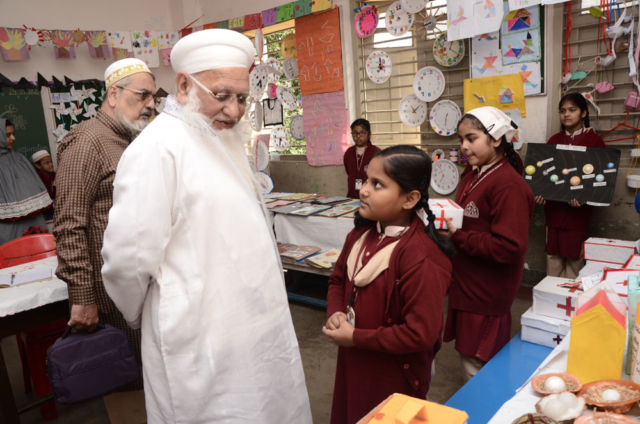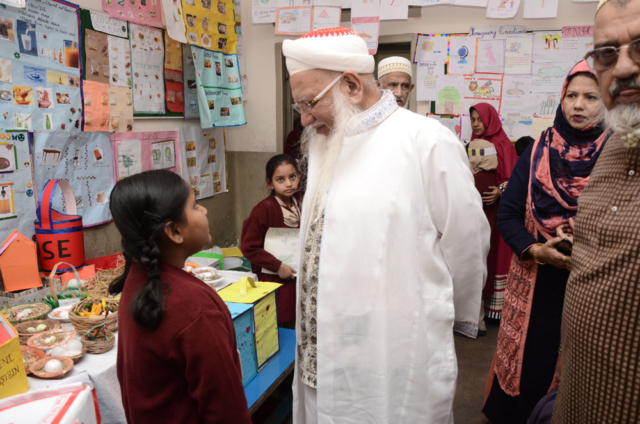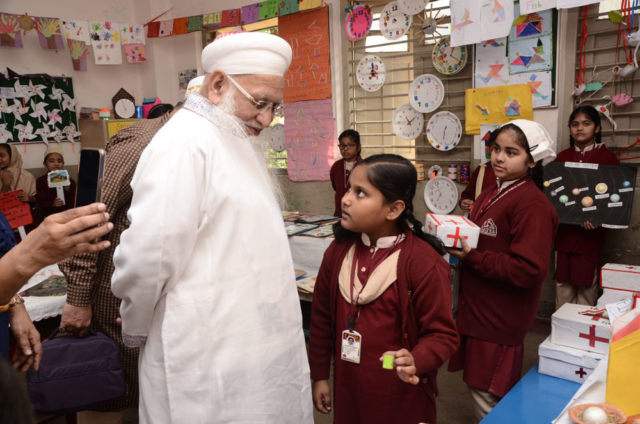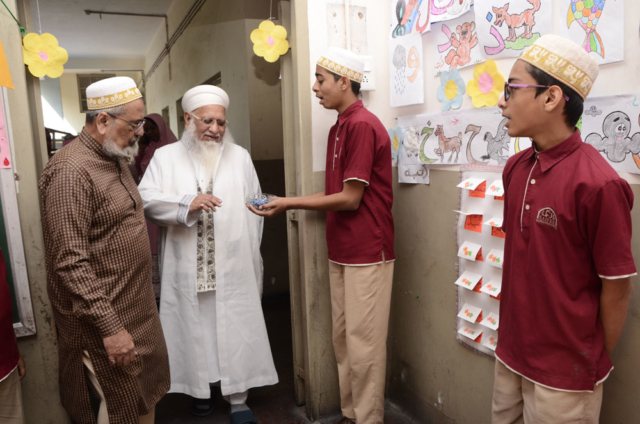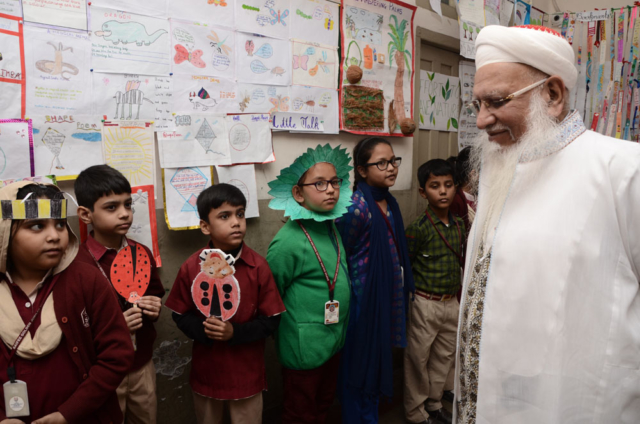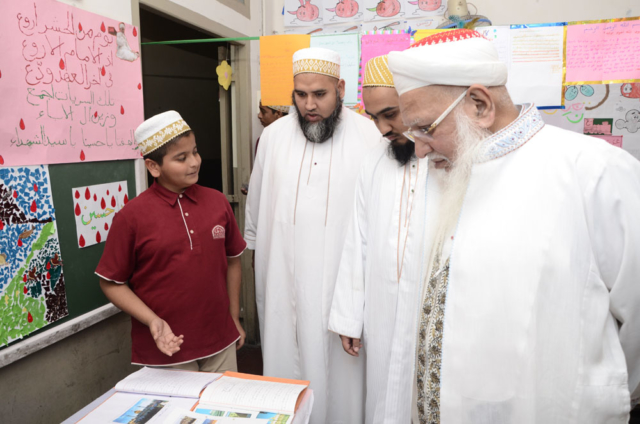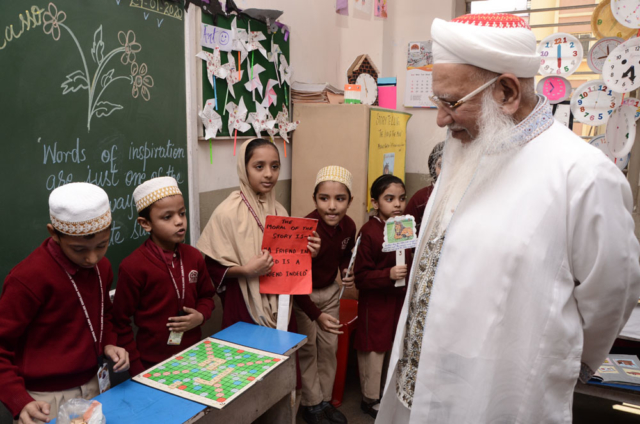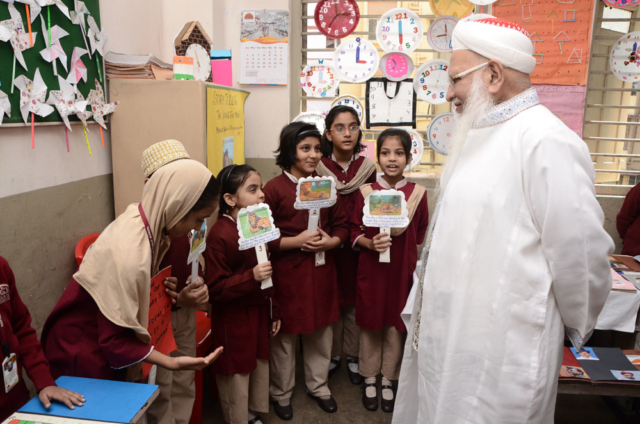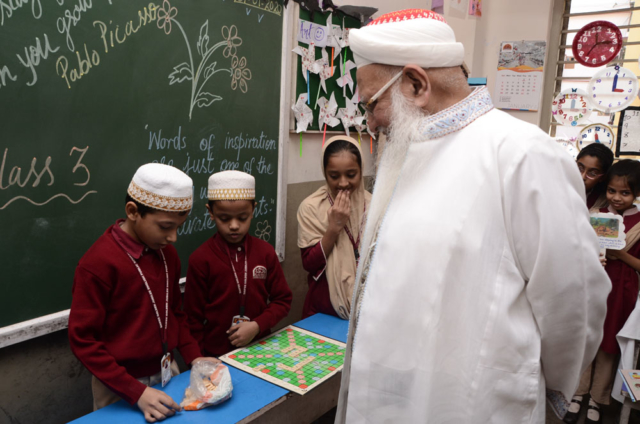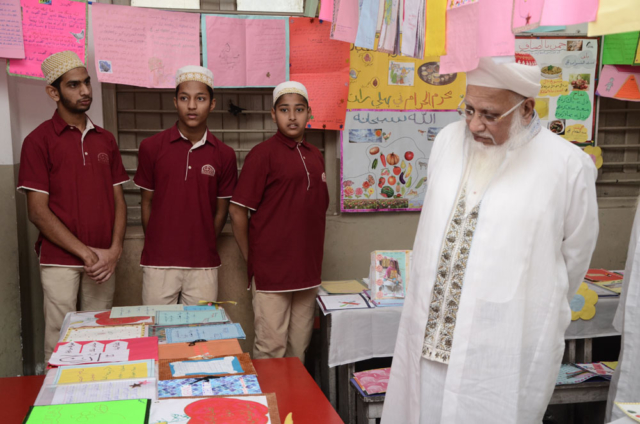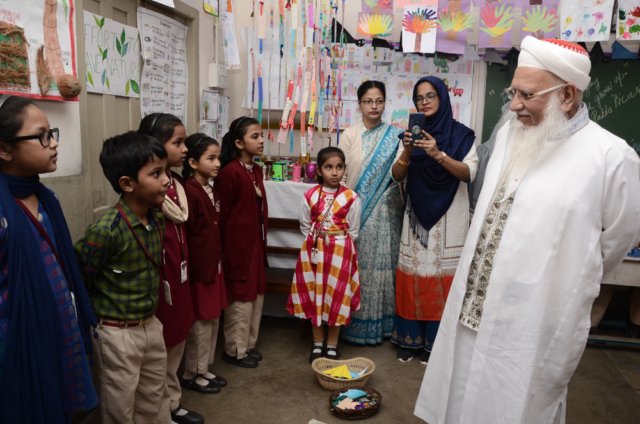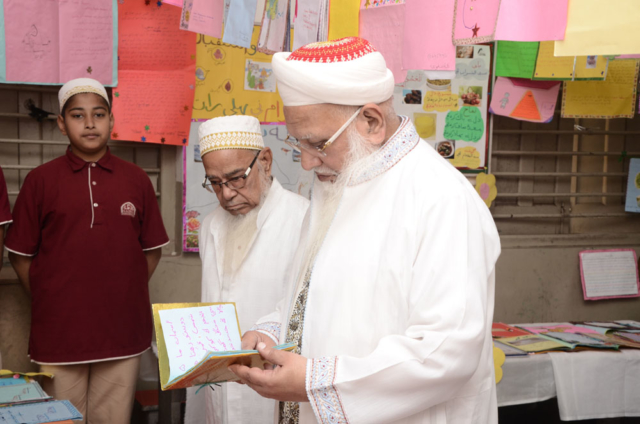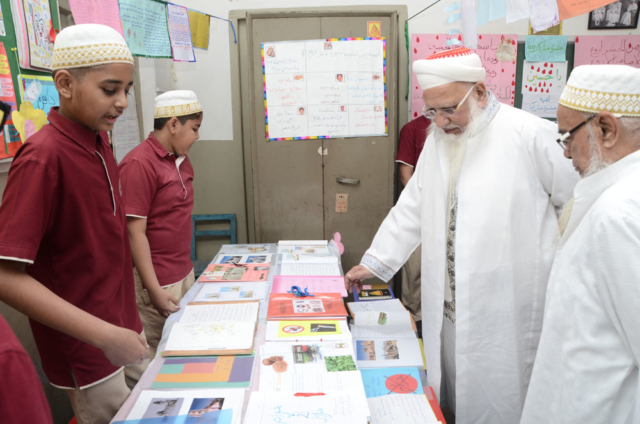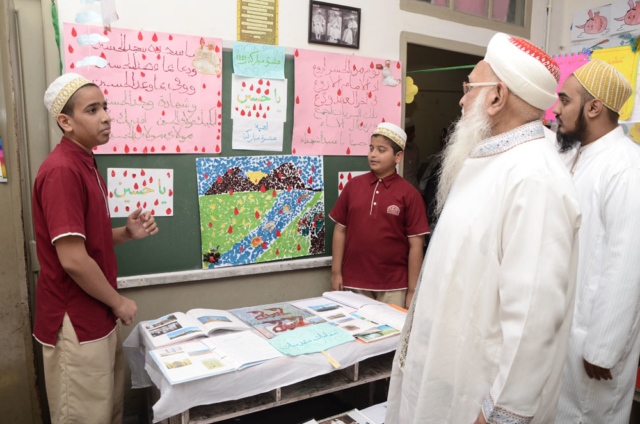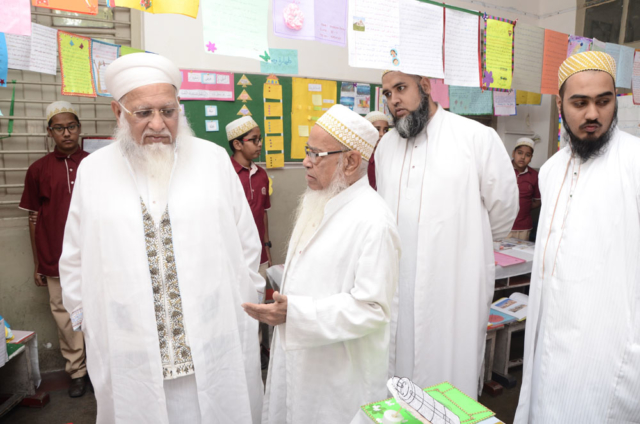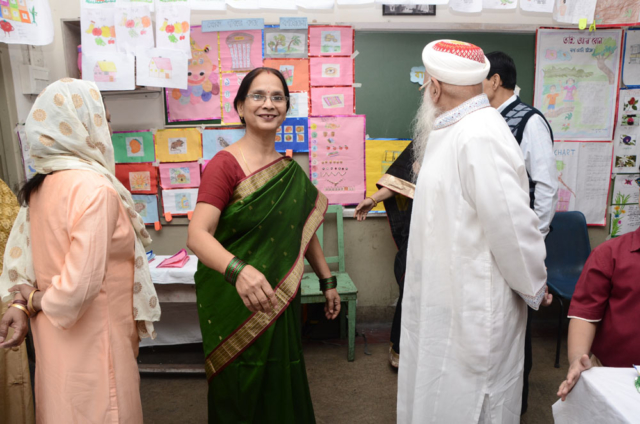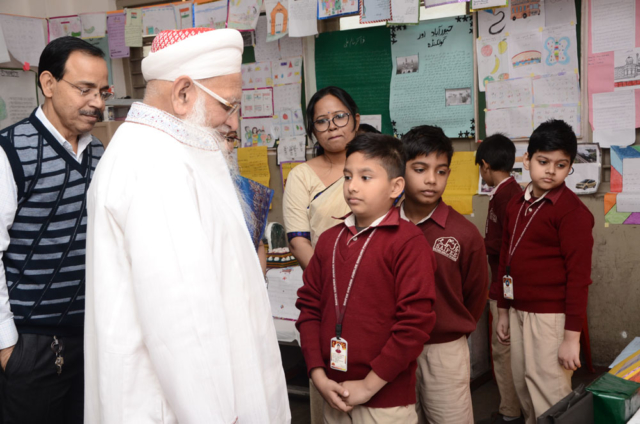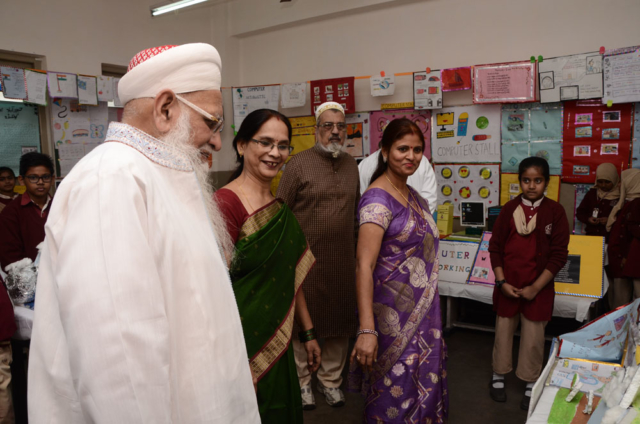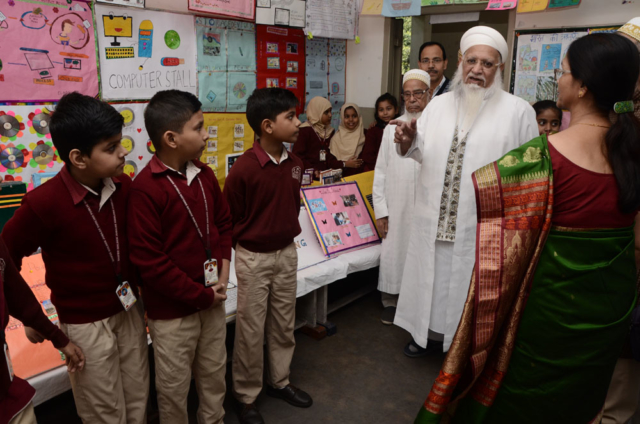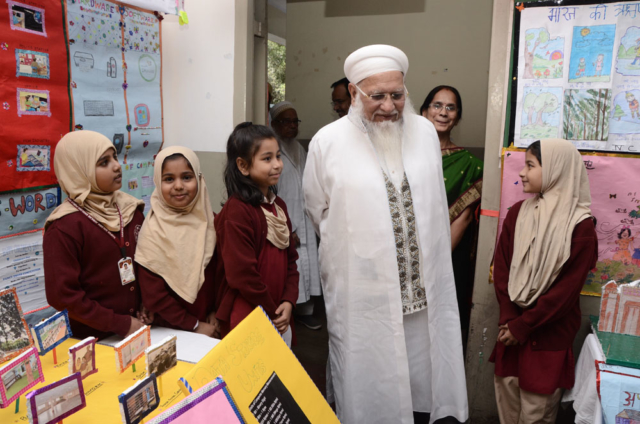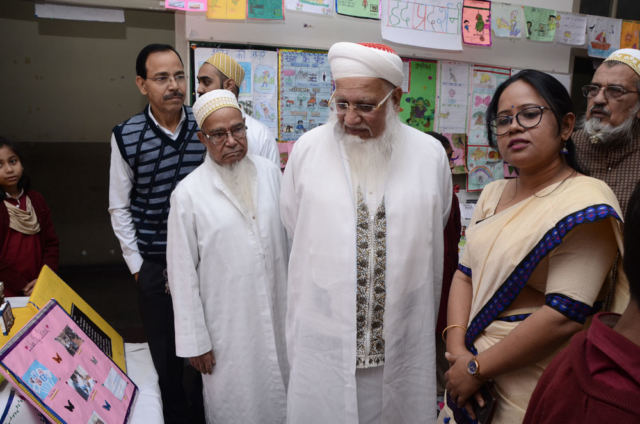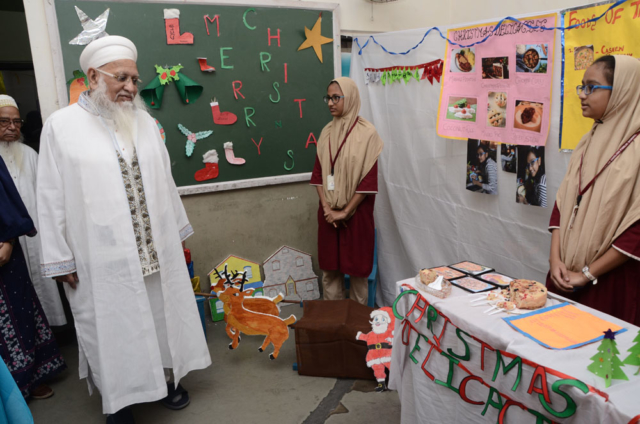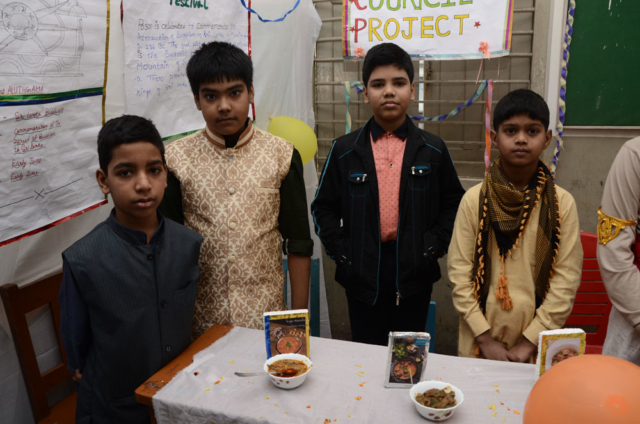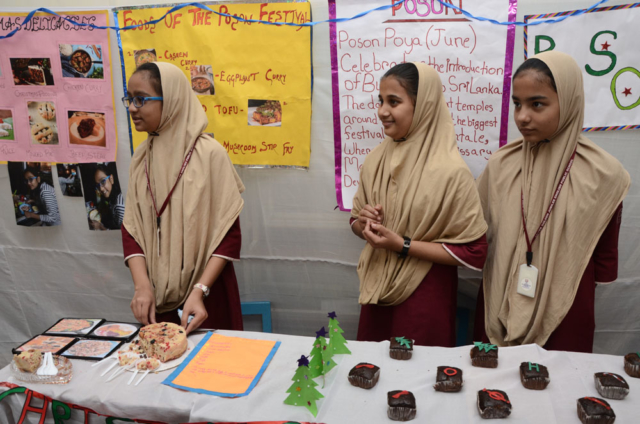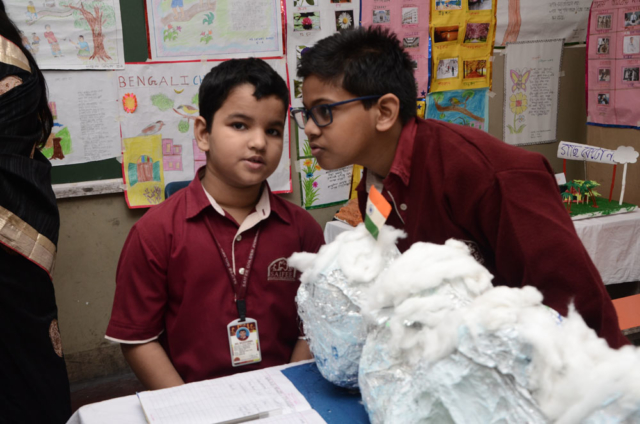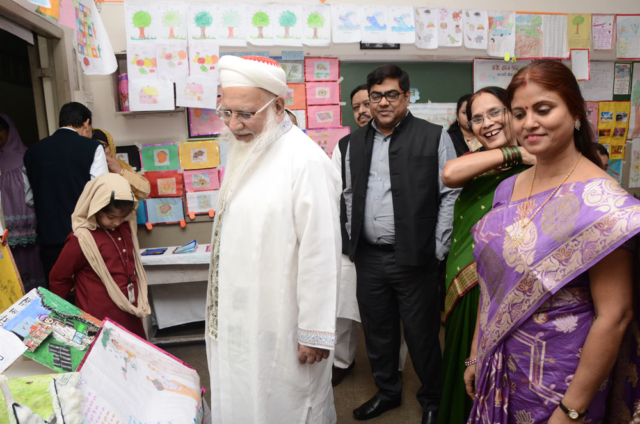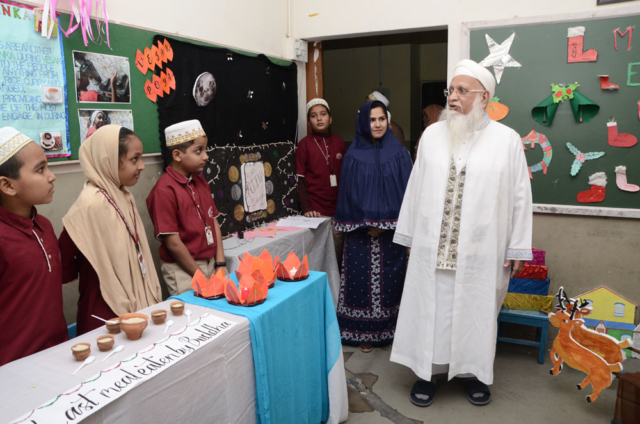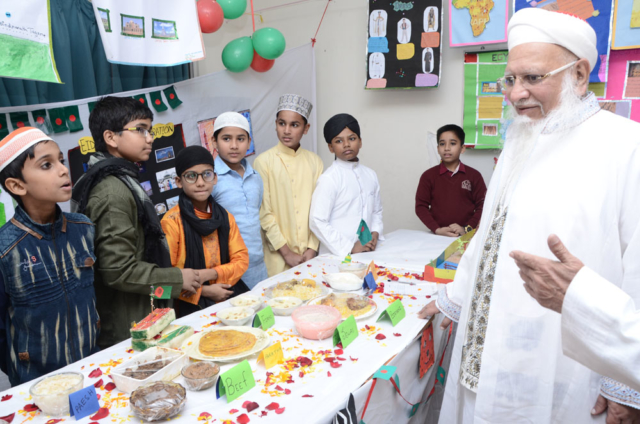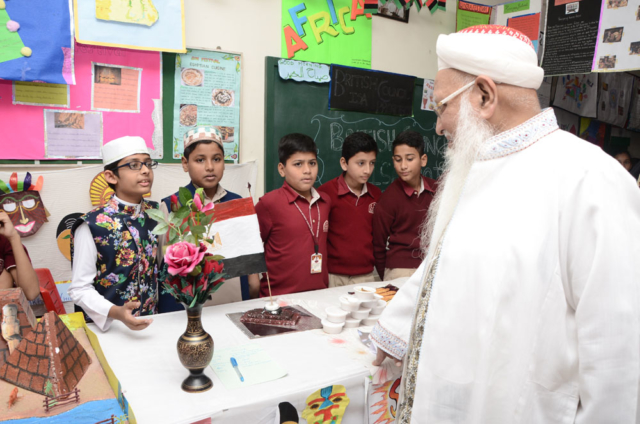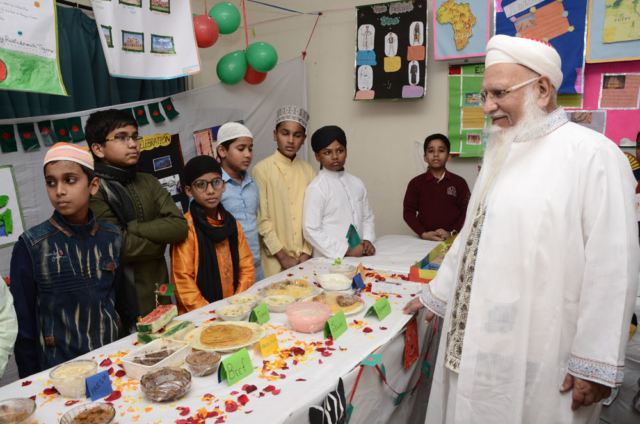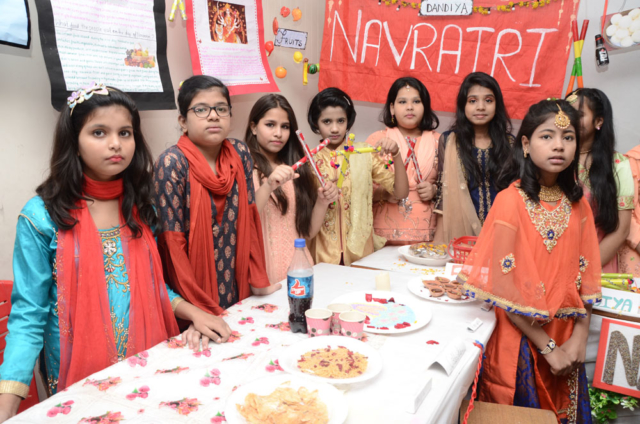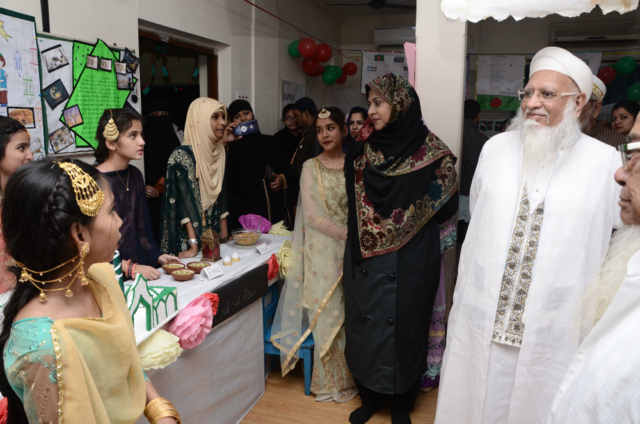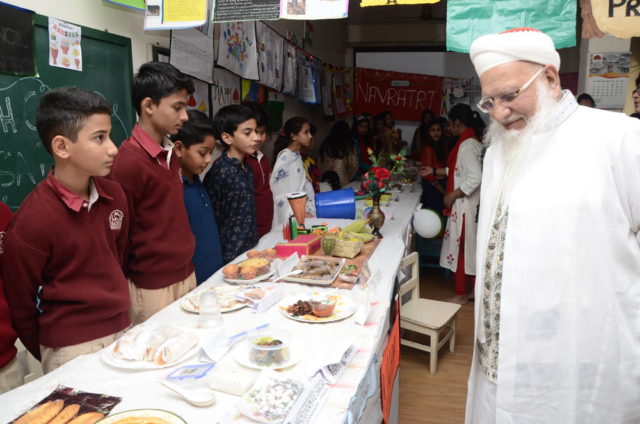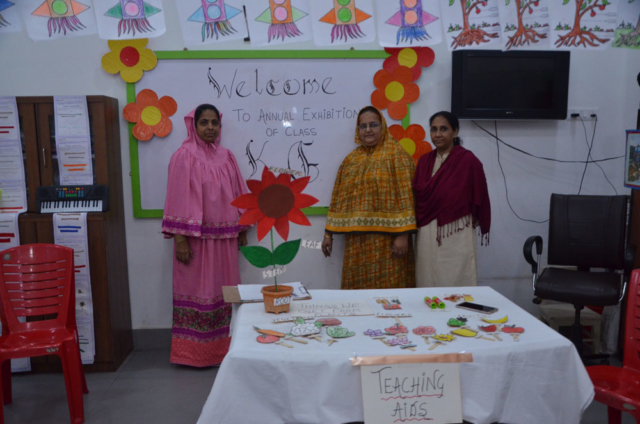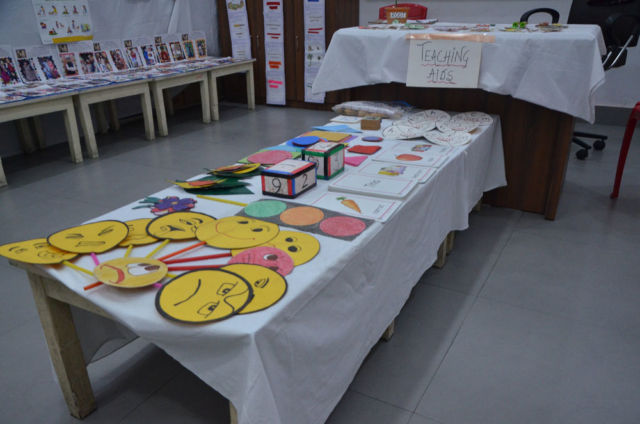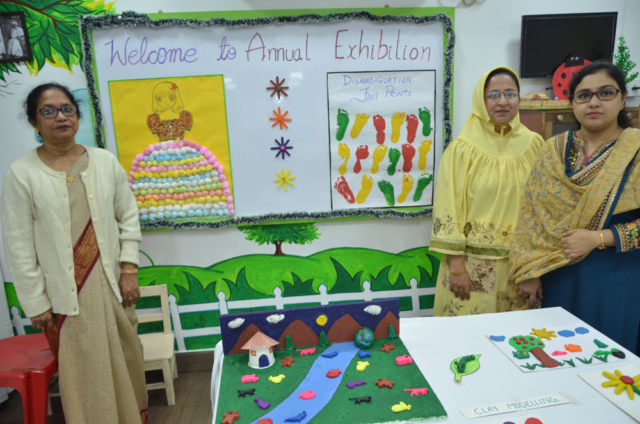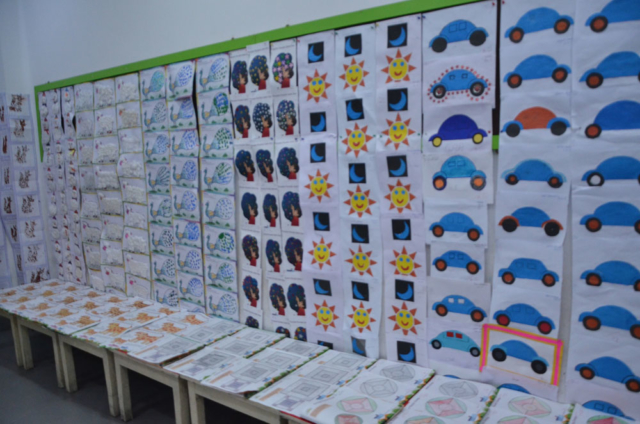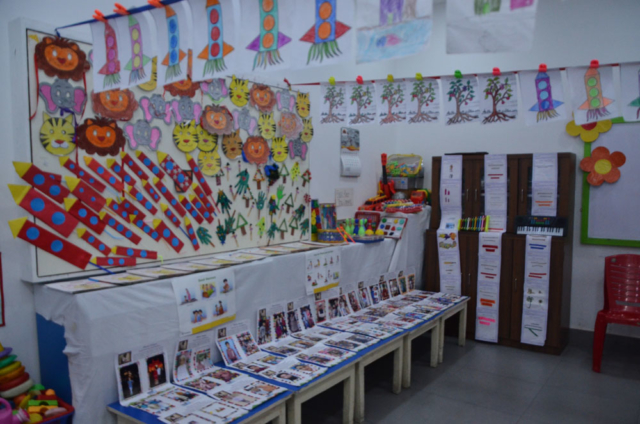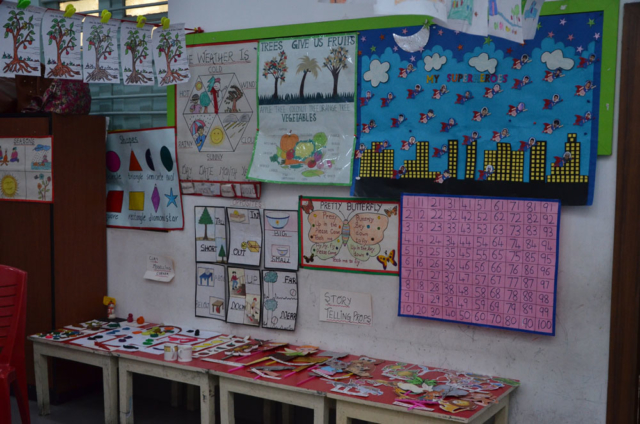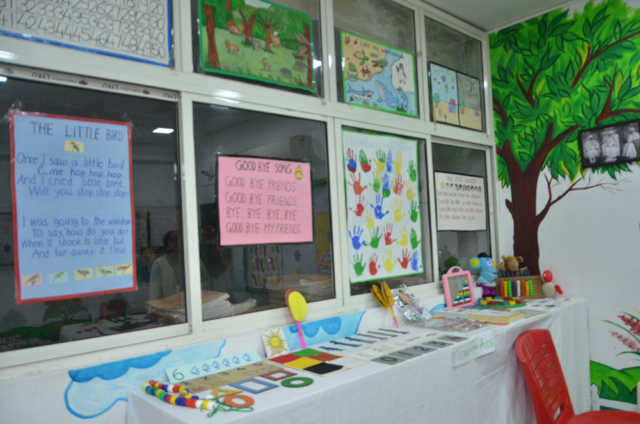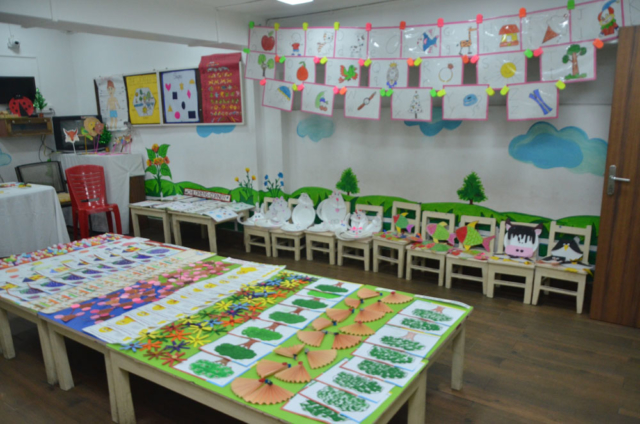 Hues 2019-20 – Art Exhibition
The Annual Art Exhibition by Saifee Golden Jubilee English Public School was a spectacle to behold! Held in the school auditorium on 24th January 2020, the theme of the exhibition was twofold – conservation of water and marine life.
The exhibition was inaugurated by JB Shabbir Bhai Saheb Jamali who was also the chief guest of the event. The judge for the event was Mrs. Dipali Bhattacharya, Ex-Principal of Govt. College of Art and Craft, Calcutta. She was highly impressed by the exhibit and appreciated the hard work and talent of all the students.
The highlight of the exhibition was the three-dimensional art installation which depicted the flow of plastic, instead of water, from a tap. The life-like model of a humongous dolphin emphasized on the rate of extinction of sea creatures. Conservation of water is the need of the hour and this was portrayed well through the artwork of the students.
The event was a huge success due to the constant support of the parents who visited the exhibition in great numbers. The enthusiasm of the participants was remarkable.
Congratulations to all students of the school who participated in the art competition and a heartfelt thanks to all the teachers who organised the event, especially Mrs. Subhra Das and Mr. Shitanshu Mondal.