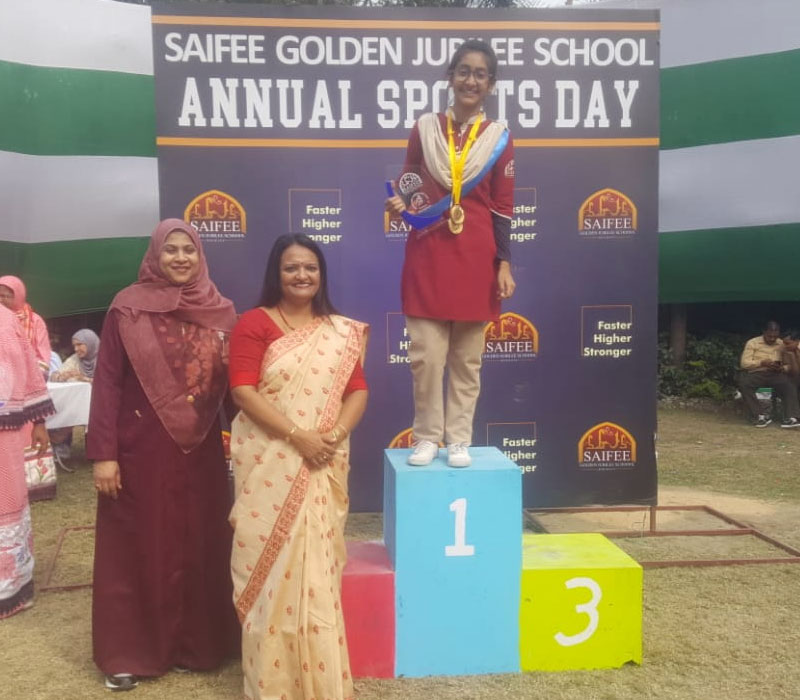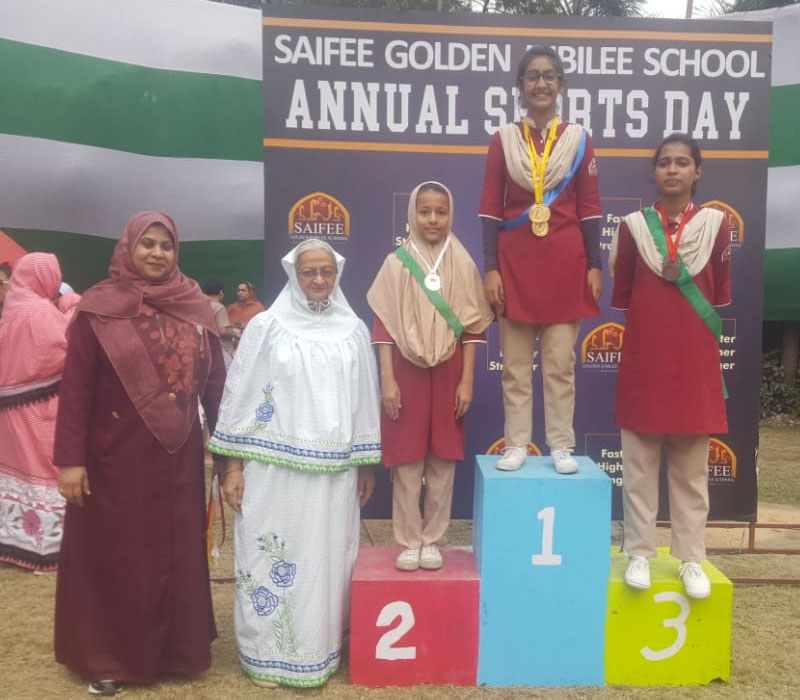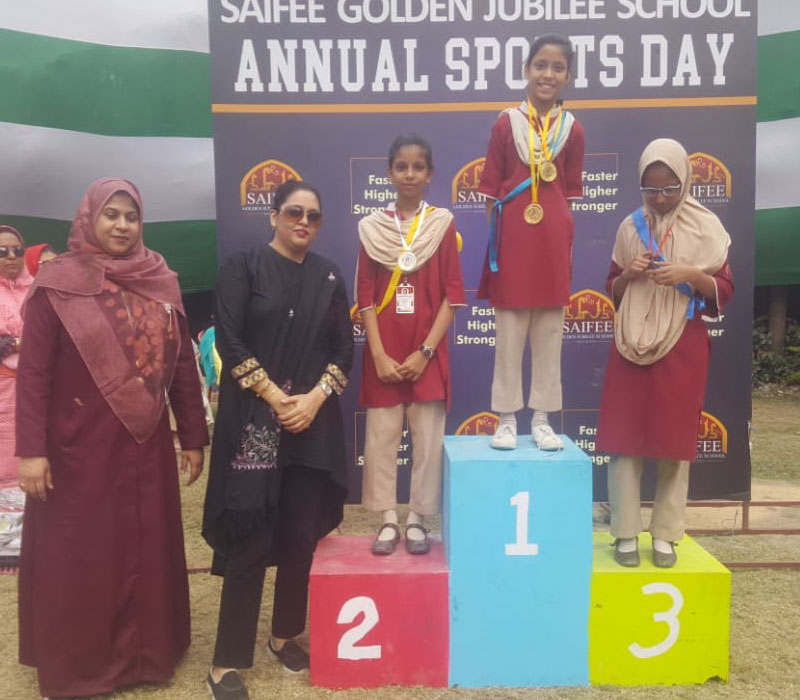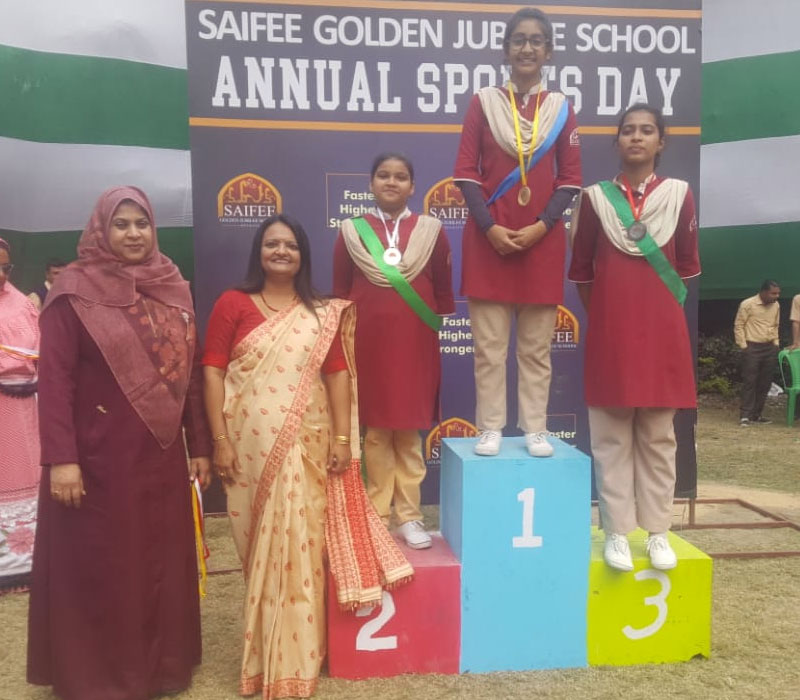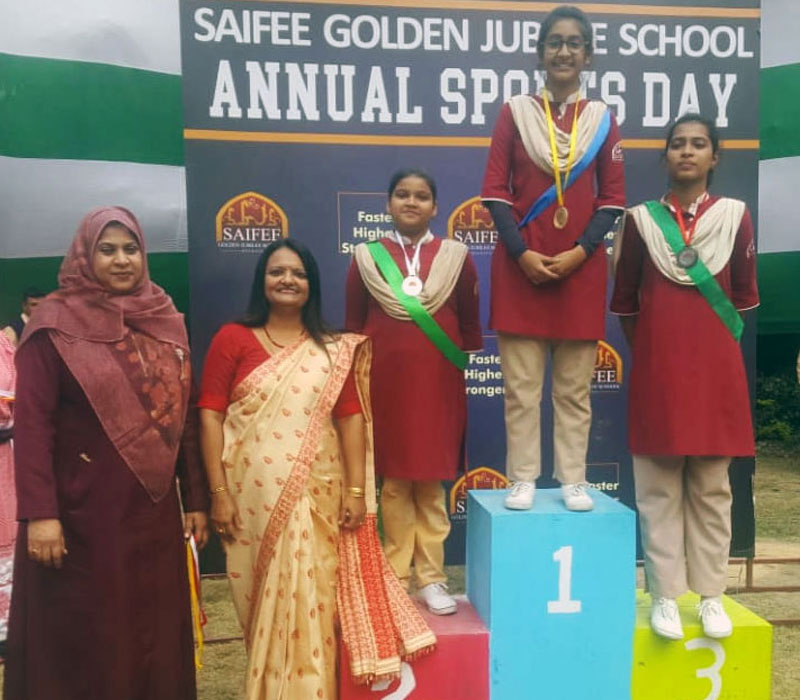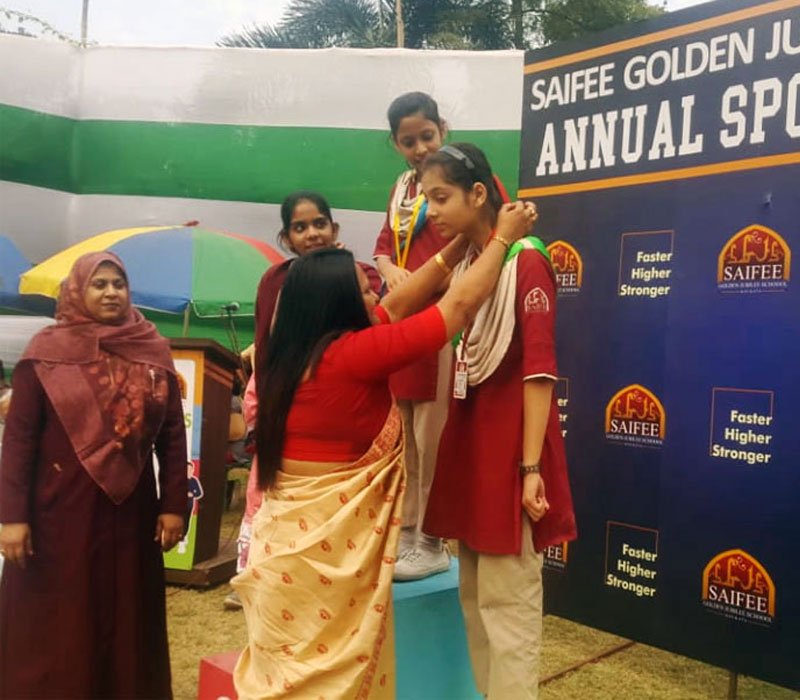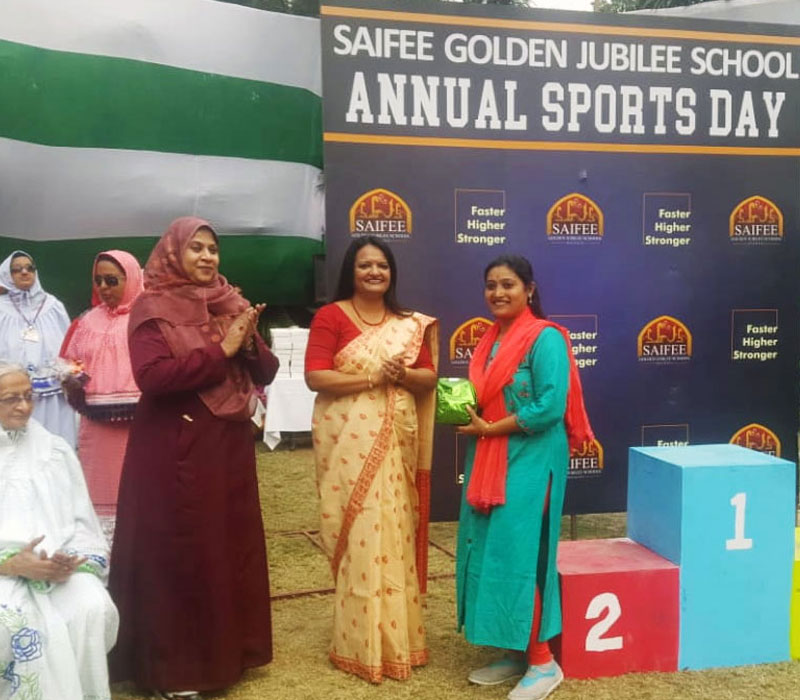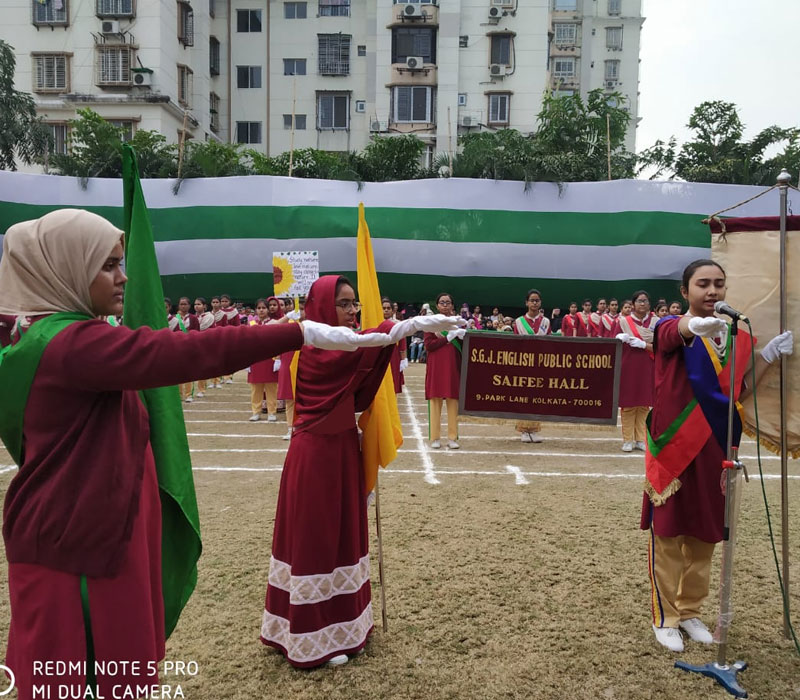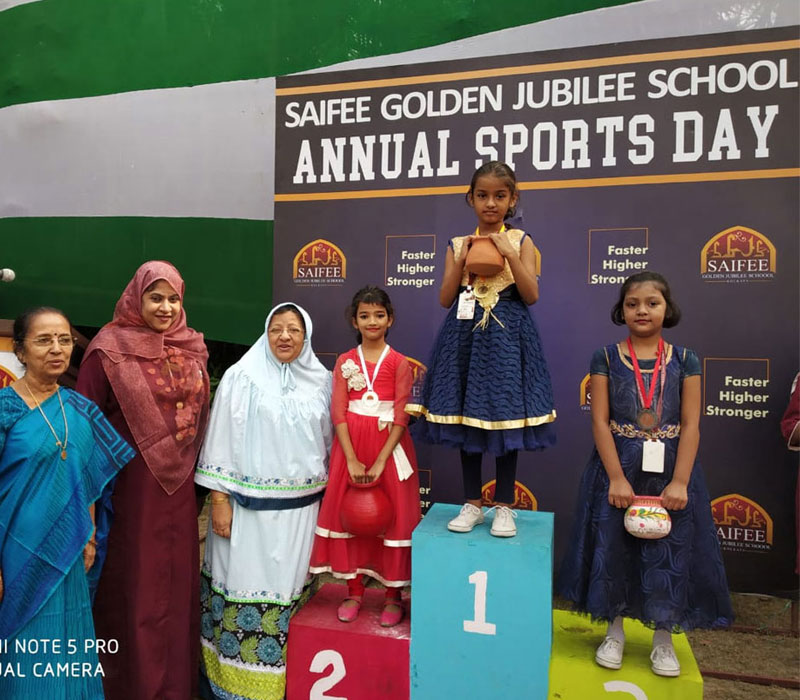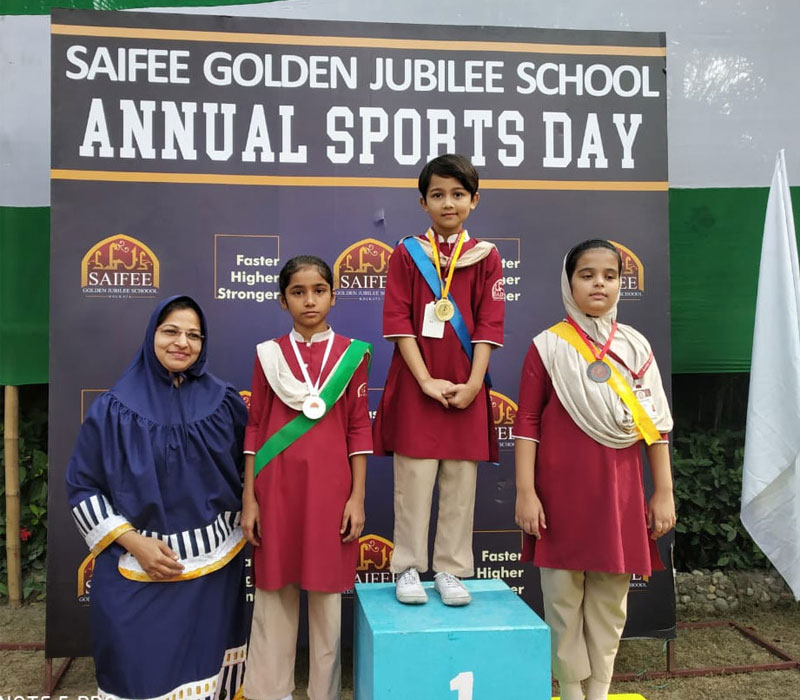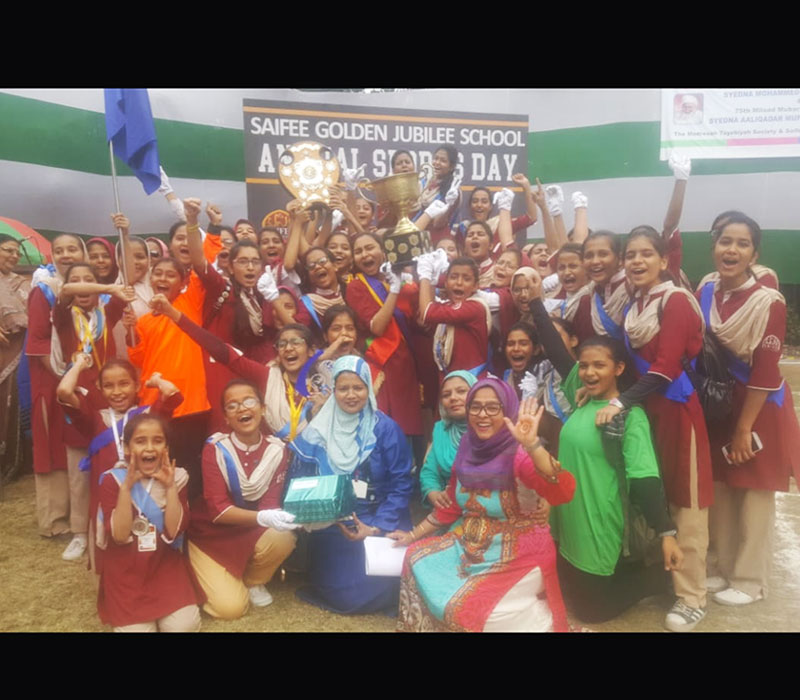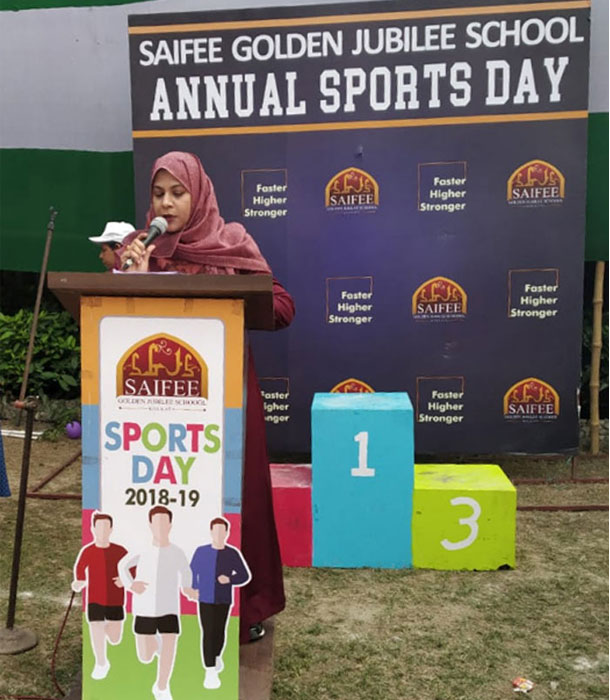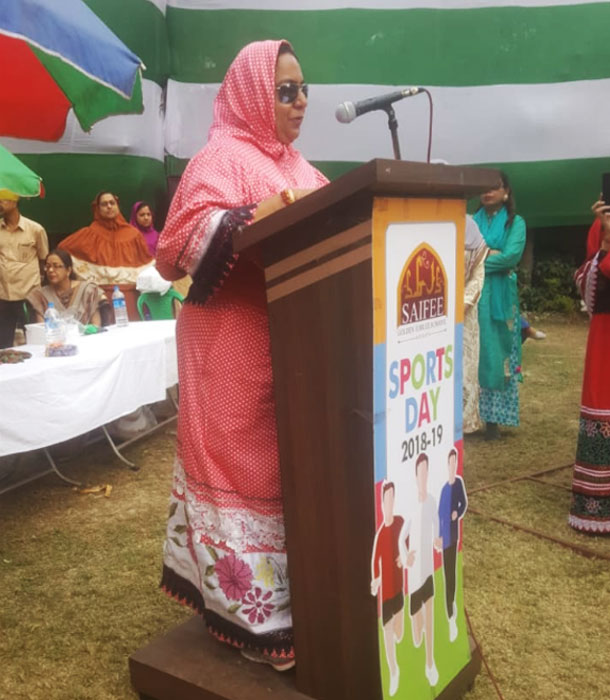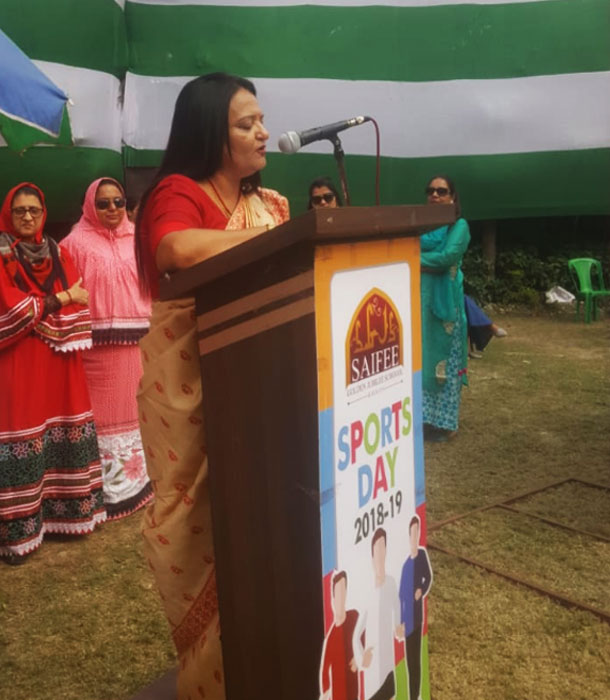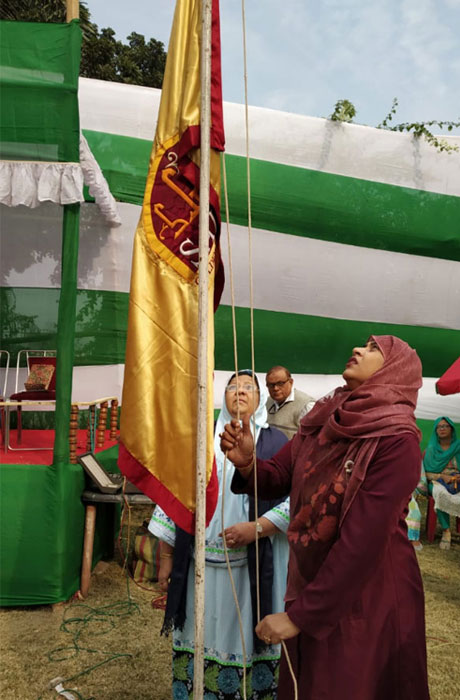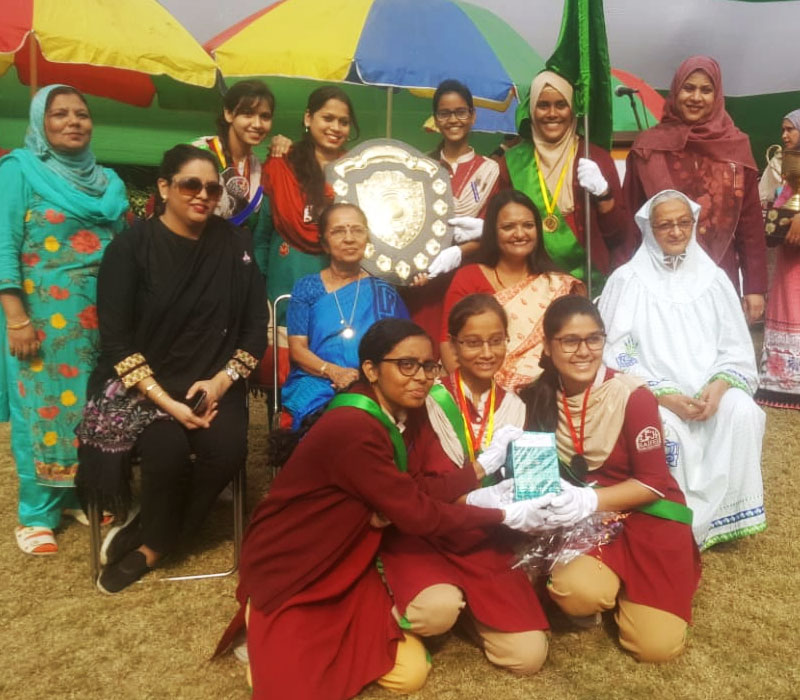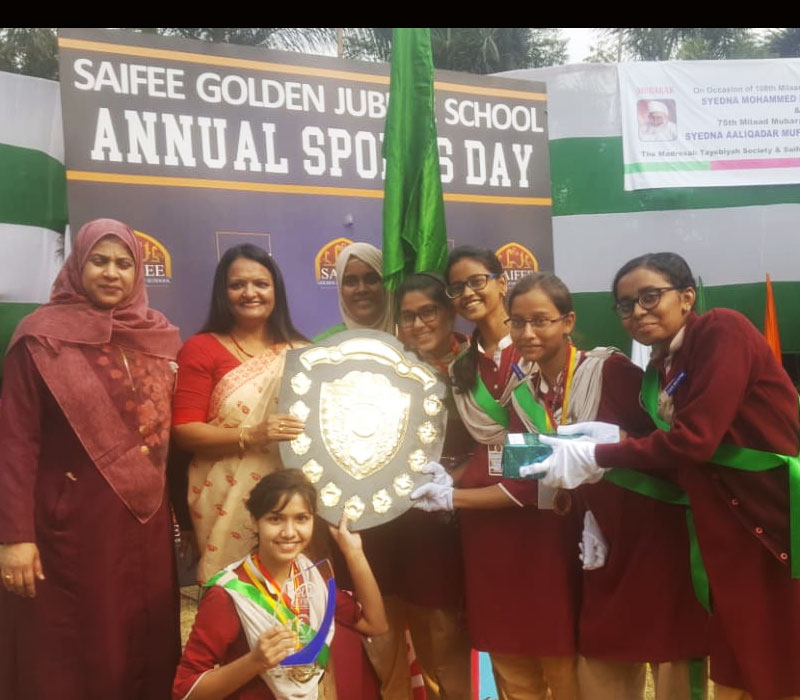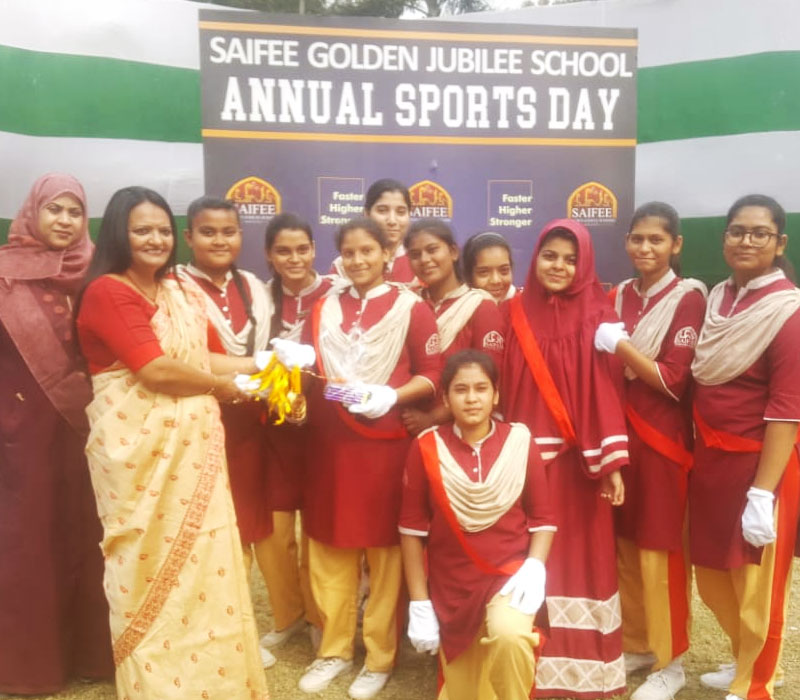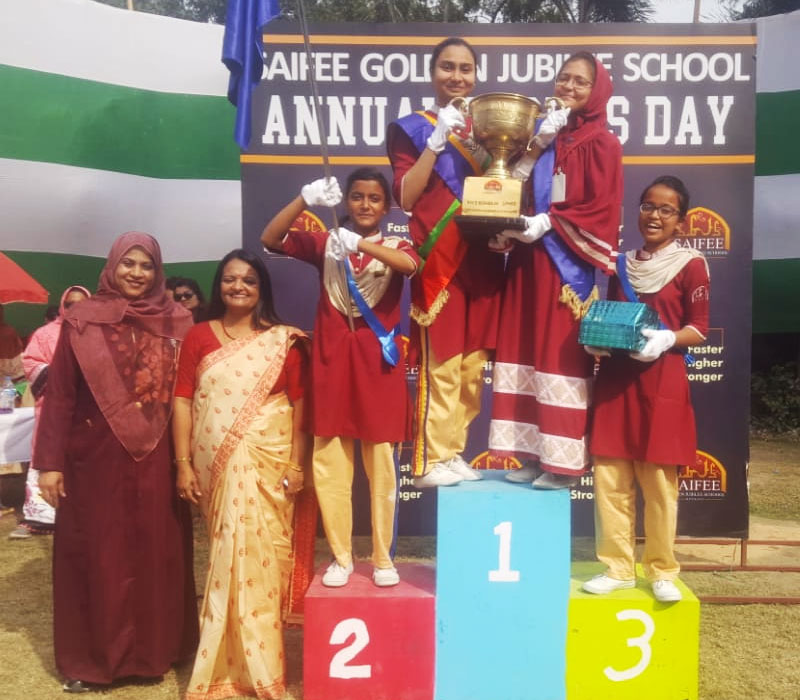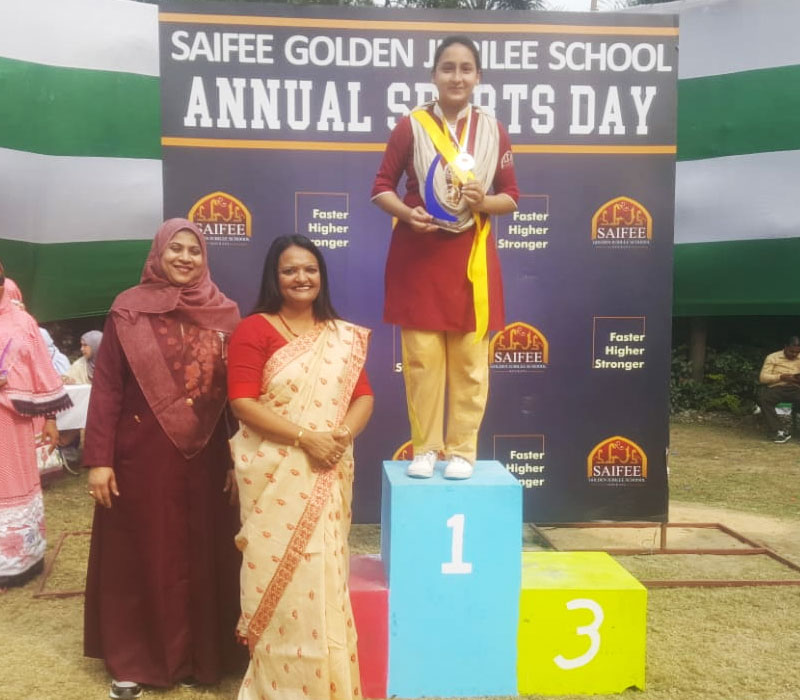 Girls' Sports 2018-19
The Annual Girls' Sports was held on Saturday 15 Dec 2018 at the Hadeeqat e Mufaddal grounds at Burhani Masjid (Topsia). The Chief Guest for the event, Mrs Keya A Prabal, Principal of Pailan World School, gave a lovely speech to the students about the benefits of walking and maintaining a healthy diet.
Also present were other distinguished guests including Mrs Farah Zaki (Administrator – St Stephens' School), Mrs Mennon (Principal – MSB Educational Institute), and Mrs Fatema Shahenshah (Educationist).
The event saw various contests such as Flat Race, Skipping Race, Rope Hurdle Race, Relays and Tug-of-war. The Taekwondo and Yoga display was particularly appreciated by everyone.
Green House was adjudged the best house in March Past, whilst Blue House won the overall trophy.