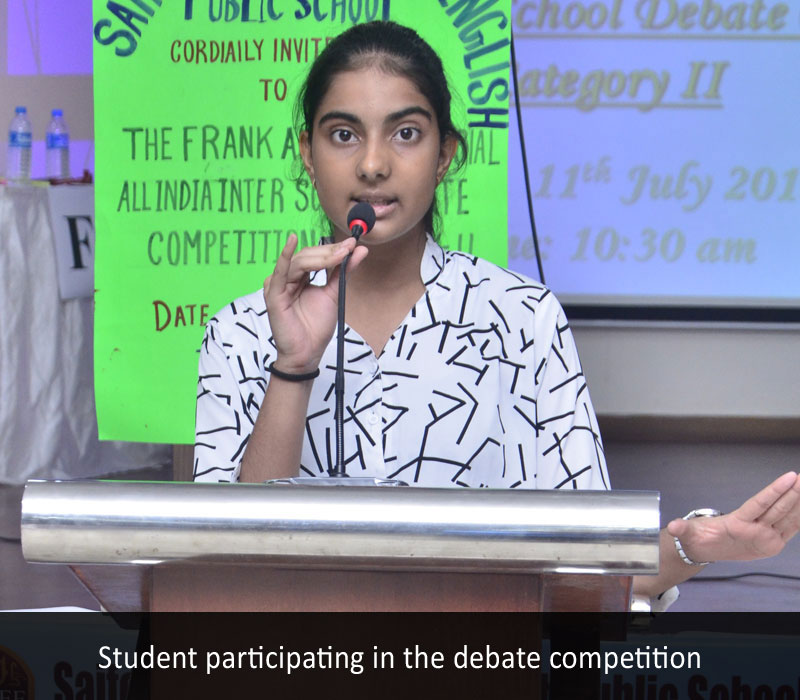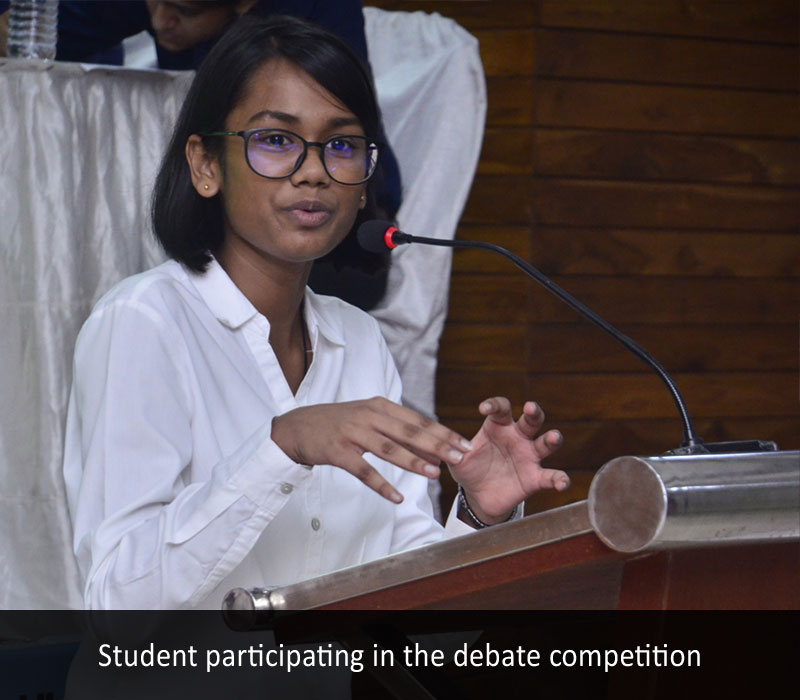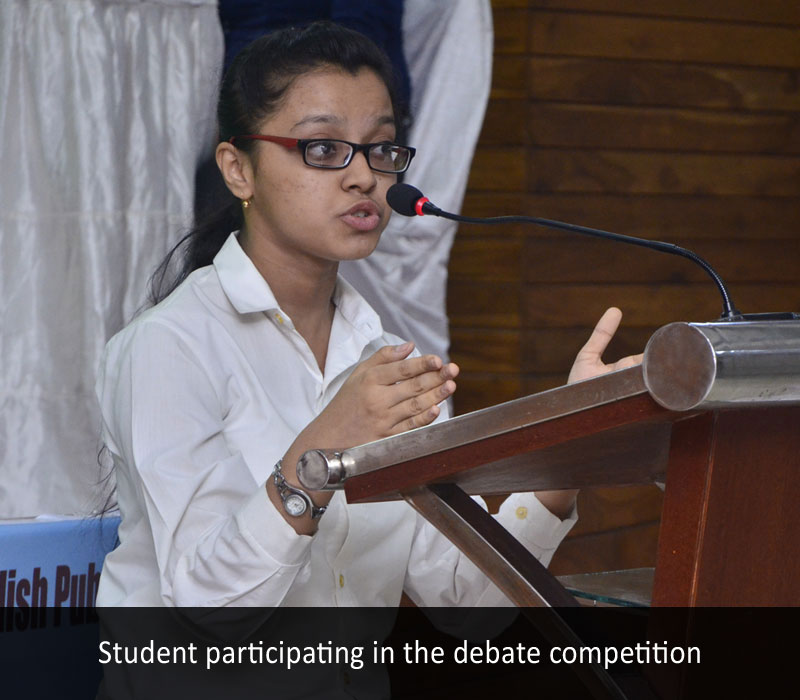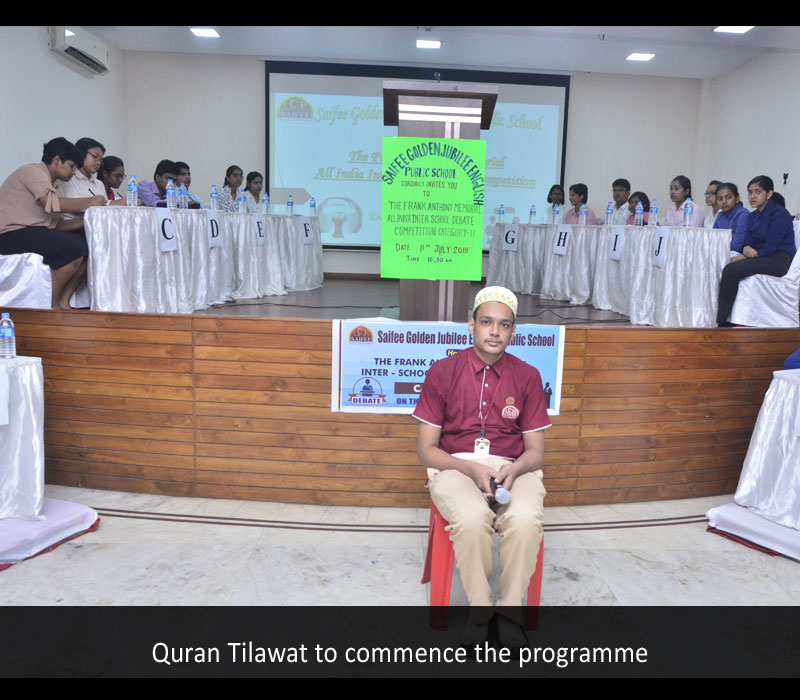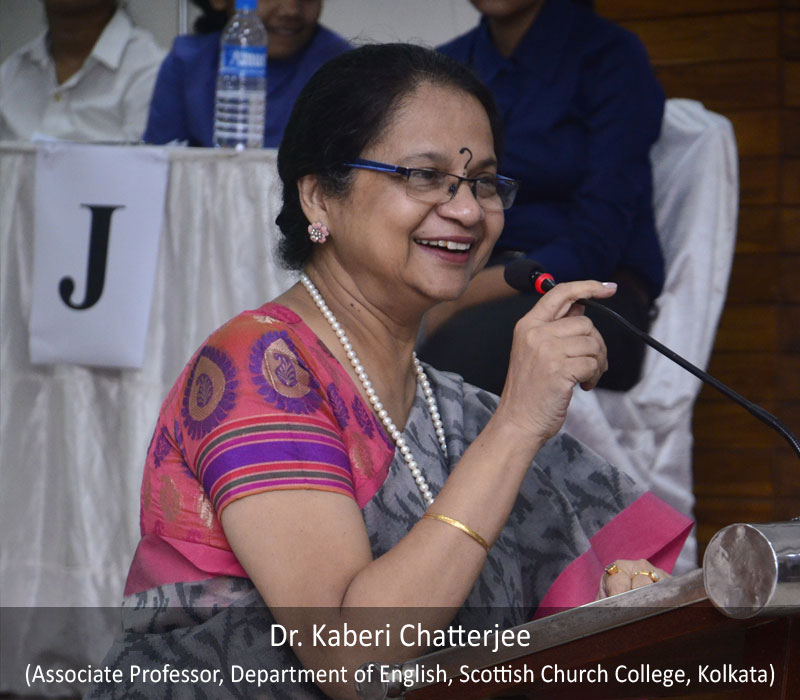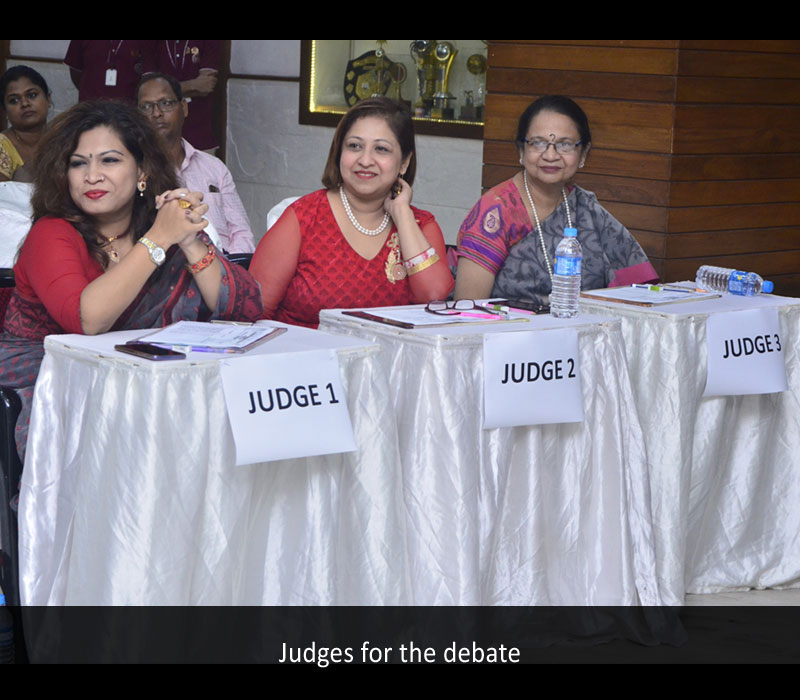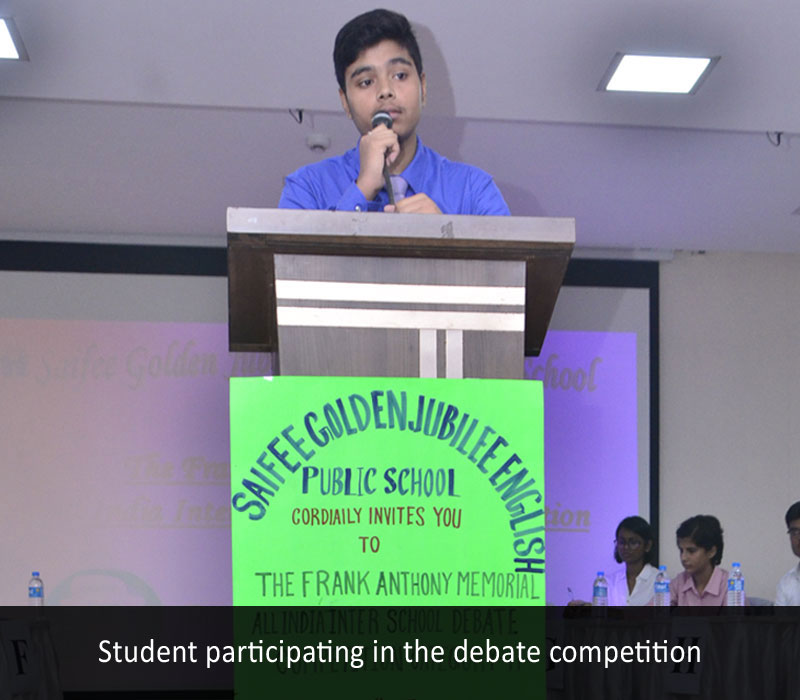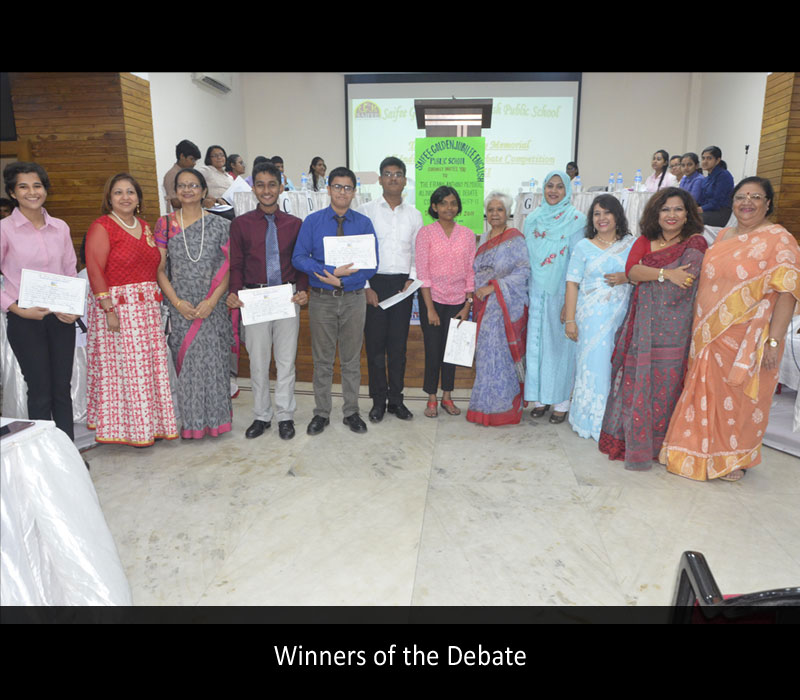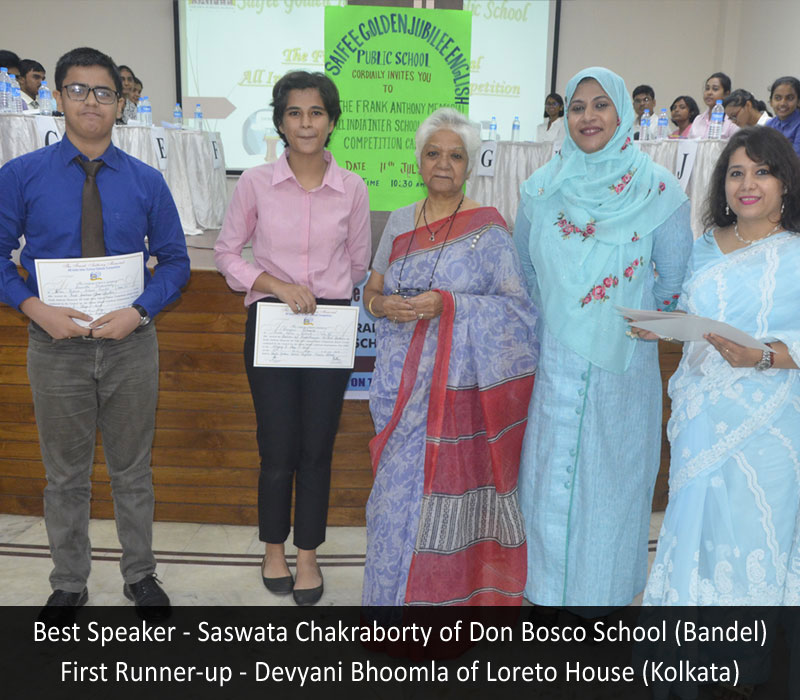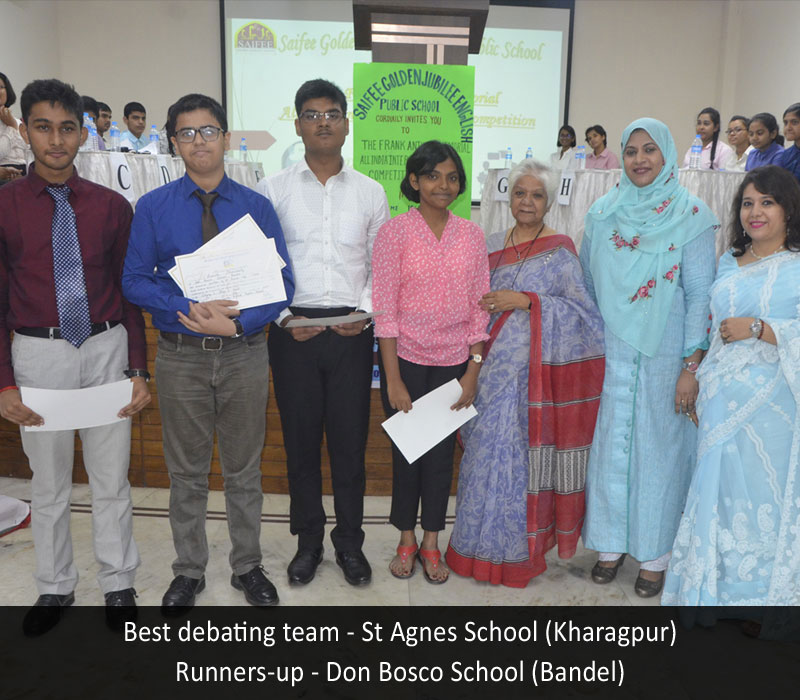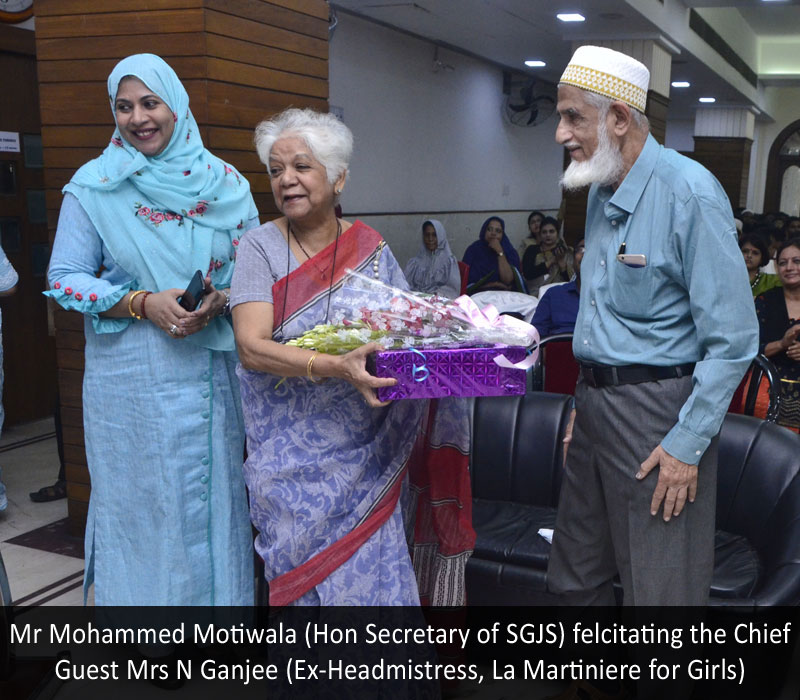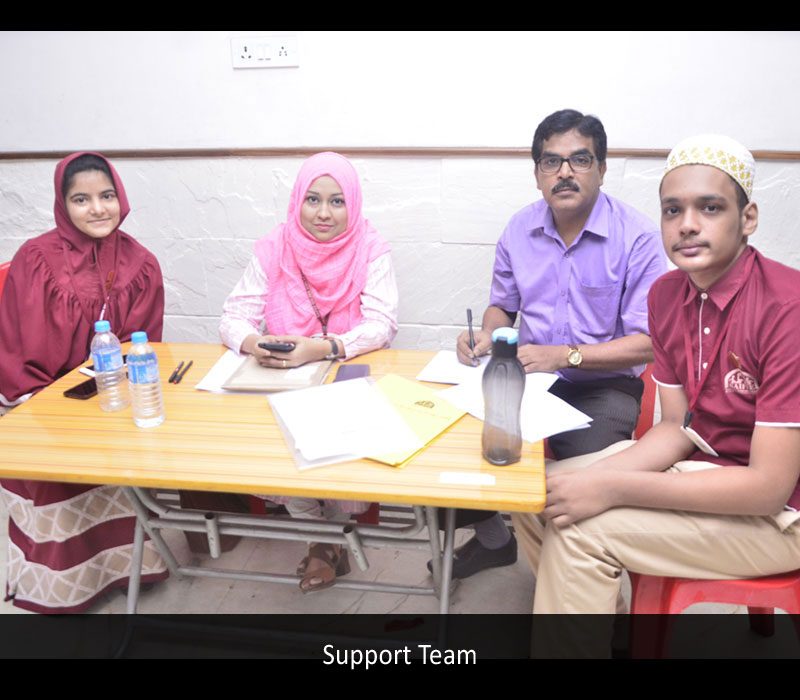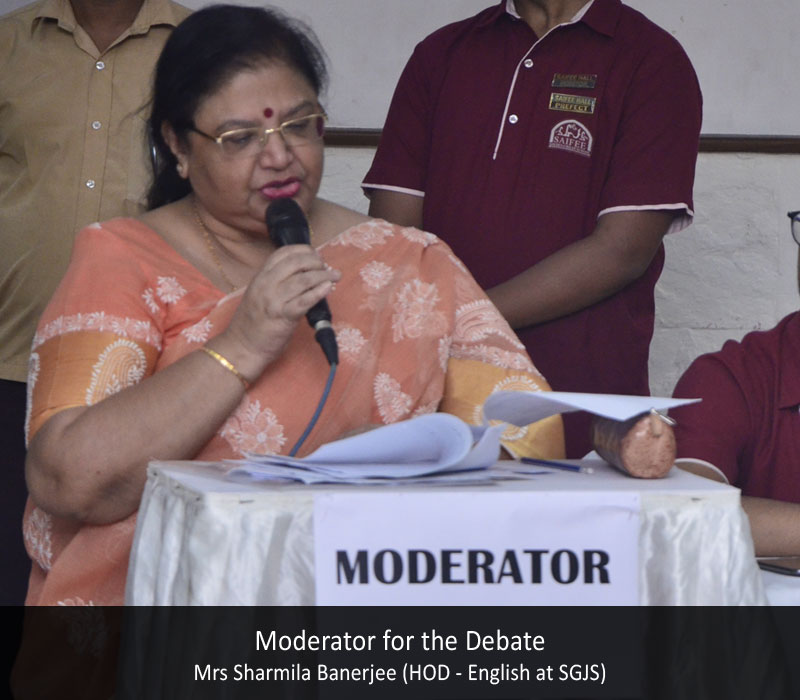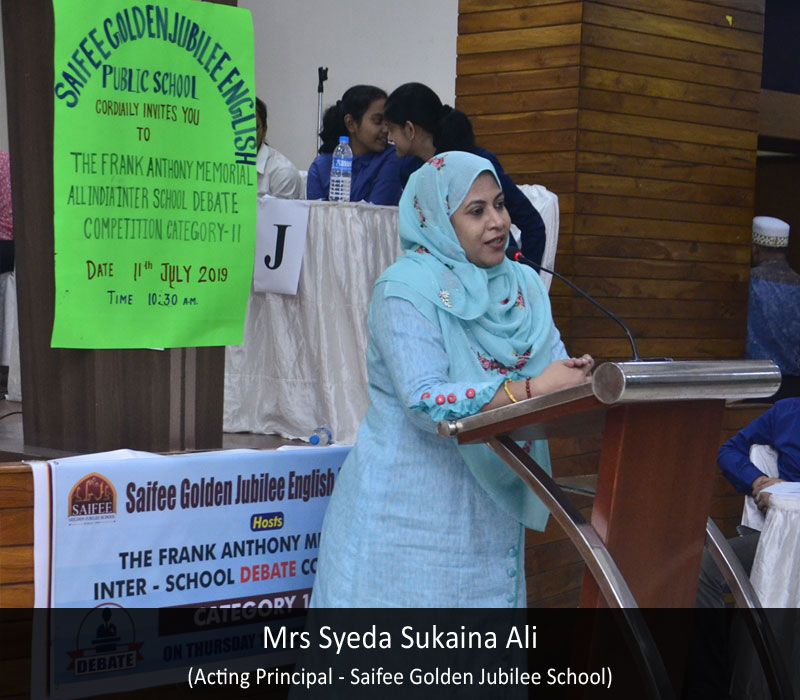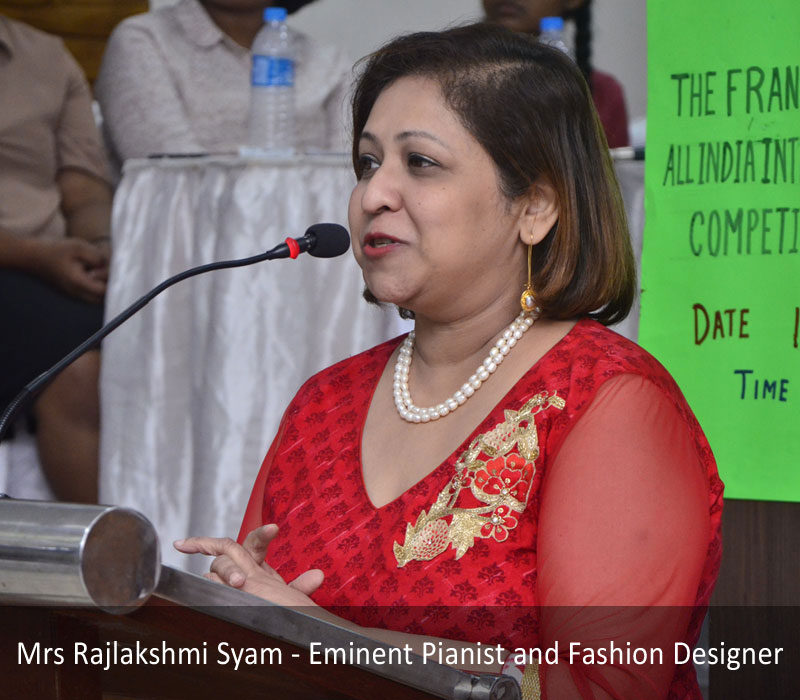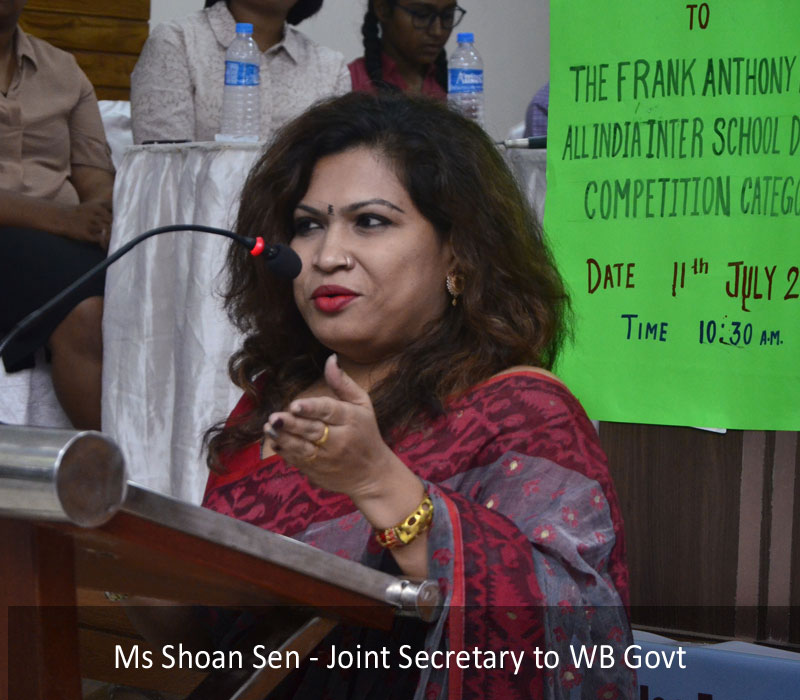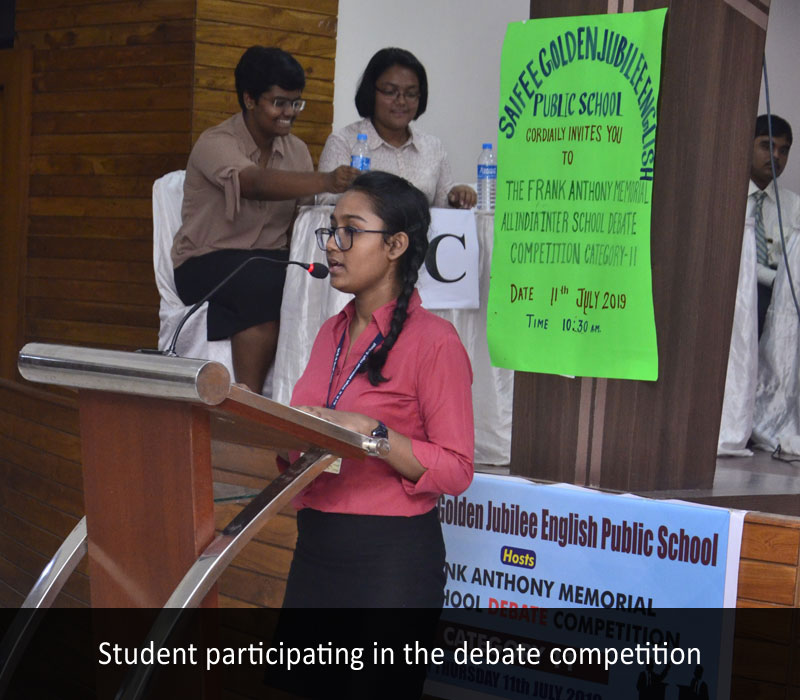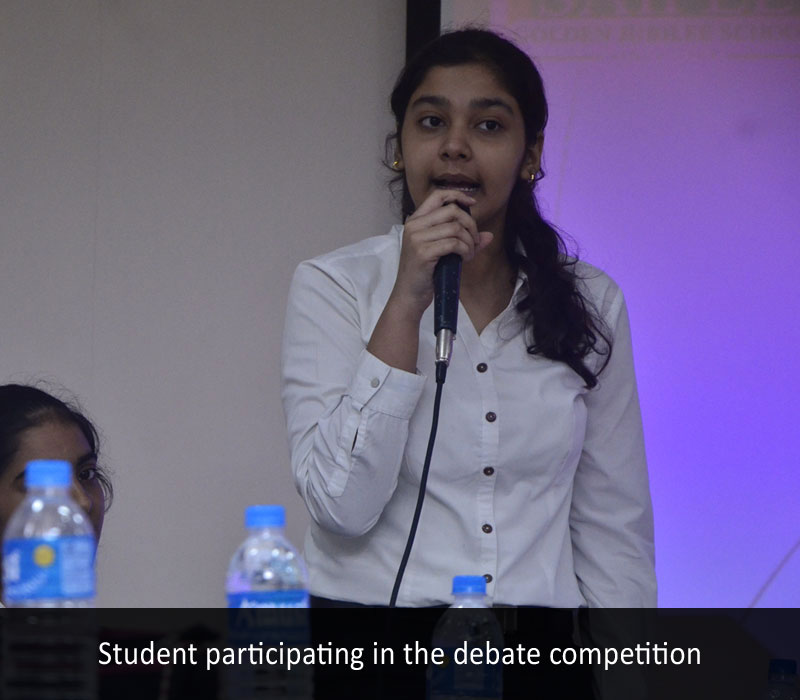 Frank Anthony All India Inter School Debate Competition 2019
Saifee Golden Jubilee English Public School hosted the Frank Anthony Memorial All-India Inter-School Debate Competition 2019 for Category II (Classes IX & X), Preliminary Stage (Stage I), Pool B-27 on 11 July 2019.
The round of the national level debate was highly successful with 11 schools from all over Kolkata including St Thomas' Boys' School, Loreto Convent (Asansol), Adamas International School, Sri Ram Narayan Singh Memorial, Authpur National Model, MP Birla Foundation, Loreto House, St Agnes School, Union Chapel School, Calcutta Girls', and Don Bosco School (Bandel).
The motion of the debate was Education Fosters Democracy which was contested closely by the debaters. The round of debate threw light on the importance of education and it's effect on democracy.
The event was judged by Ms Shaon Sen (Director – Self Help Groups and Self Empowerment Directorate, Government of WB) and currently Joint Secretary to the Government of WB, Mrs Rajlakshmi Syam (eminent pianist and fashion designer) and Dr. Kaberi Chatterjee (Associated Professor, Department of English, Scottish Church College, Kolkata). The moderator was Mrs Sharmila Banerjee (HOD – English at Saifee Golden Jubilee School)
The Chief Guest of the event was Mrs N Ganjee (Ex-Headmistress, La Martiniere for Girls) and the special guest was Mr Shahensha Mirza.
The Hon Secretary of the school, Mr Mohammed Motiwala, was also present.
The position of the Best Speaker was bagged by Saswata Chakraborty of Don Bosco School (Bandel) while the first runner-up was Devyani Bhoomla of Loreto House (Kolkata).
The award for the best debating team was bagged by St Agnes School (Kharagpur) while the runners-up for the Best Debating Team was Don Bosco School (Bandel).
The Vote of Thanks was offered by the Acting Principal of Saifee Golden Jubilee School, Ms Syeda Sukaina Ali.